Pino bounces right back to big leagues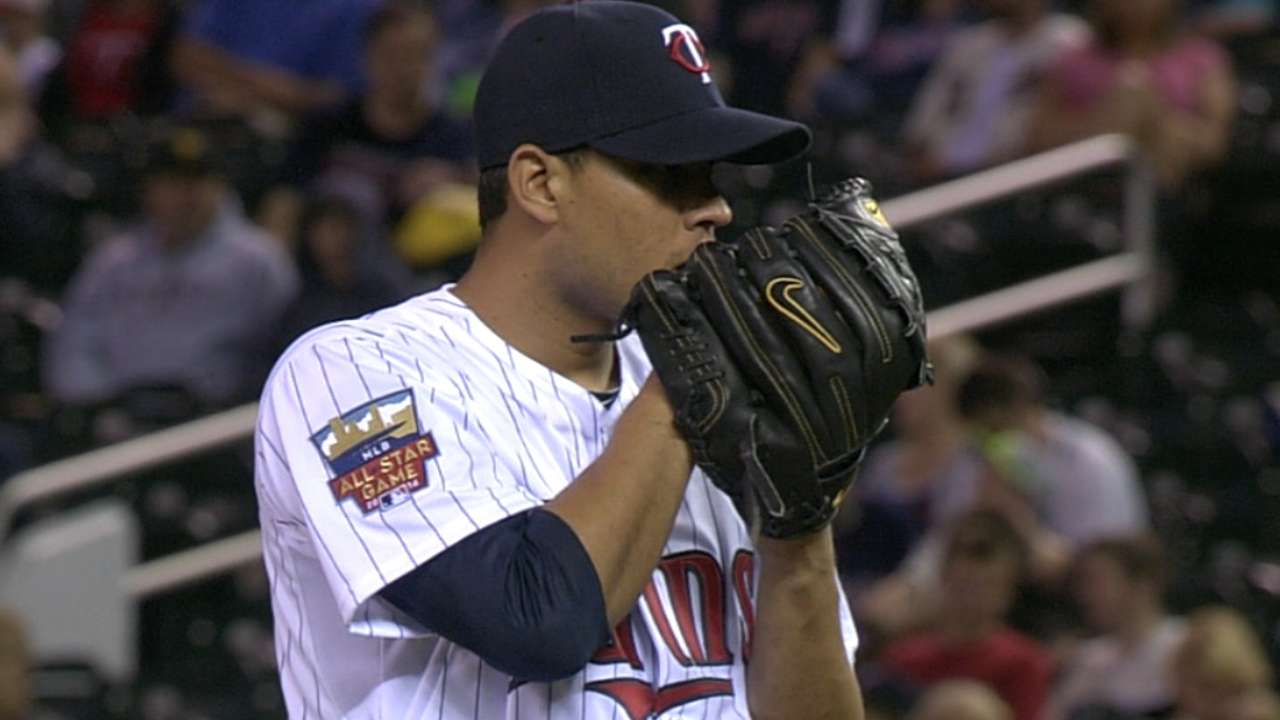 ARLINGTON-- In a 24-hour span, Twins pitcher Yohan Pino has been optioned and now recalled.
Pino's understanding was that he would head to Triple-A Rochester on Friday, but when Twins shortstop Danny Santana went down and headed to the disabled list Friday, Pino's plans changed. He's now back in the big leagues.
"Crazy," he said of the past two days. "I was supposed to fly today to Rochester, and they called me this morning because Santana doesn't feel good."
Pino is 0-1 with a 6.30 ERA and is expected to get the start Monday once the Twins go back to Minneapolis.
"If they send me to Rochester, I want to keep doing my job, trying to do the best to come back here," Pino said. "If I stay here, I want to do the same what I've been doing."
Grace Raynor is an associate reporter for MLB.com. This story was not subject to the approval of Major League Baseball or its clubs.