Gardenhire gives struggling team a message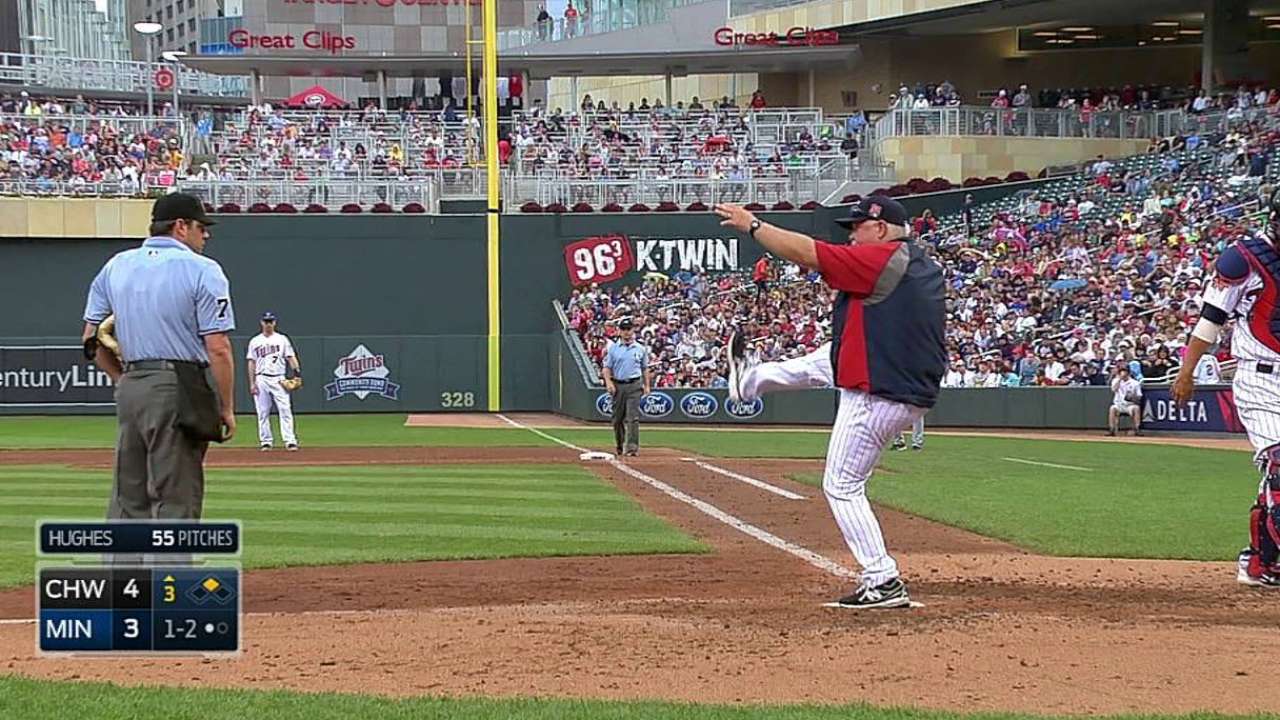 ARLINGTON -- After a four-run ninth-inning rally that wasn't quite enough in a 5-4 loss to the Rangers on Friday night, Twins manager Ron Gardenhire felt the quiet disappointment that seemed to fill the visiting clubhouse in Arlington.
So he decided to speak.
Despite his team being in the midst of a nine-game losing streak on the road, and despite the feeling that his team is consistently losing games by a single run, Gardenhire had two uplifting messages for his frustrated players.
The first: "It's fun to watch," he told them. "It's fun to watch them play. They didn't quit, they haven't quit. Those are frustrating and hard losses on a team, but they haven't quit, and they proved that again last night."
The second: "I told them keep playing like that, and we'll win plenty of baseball games."
Grace Raynor is an associate reporter for MLB.com. This story was not subject to the approval of Major League Baseball or its clubs.