Gardy's faith in Kendrys pays off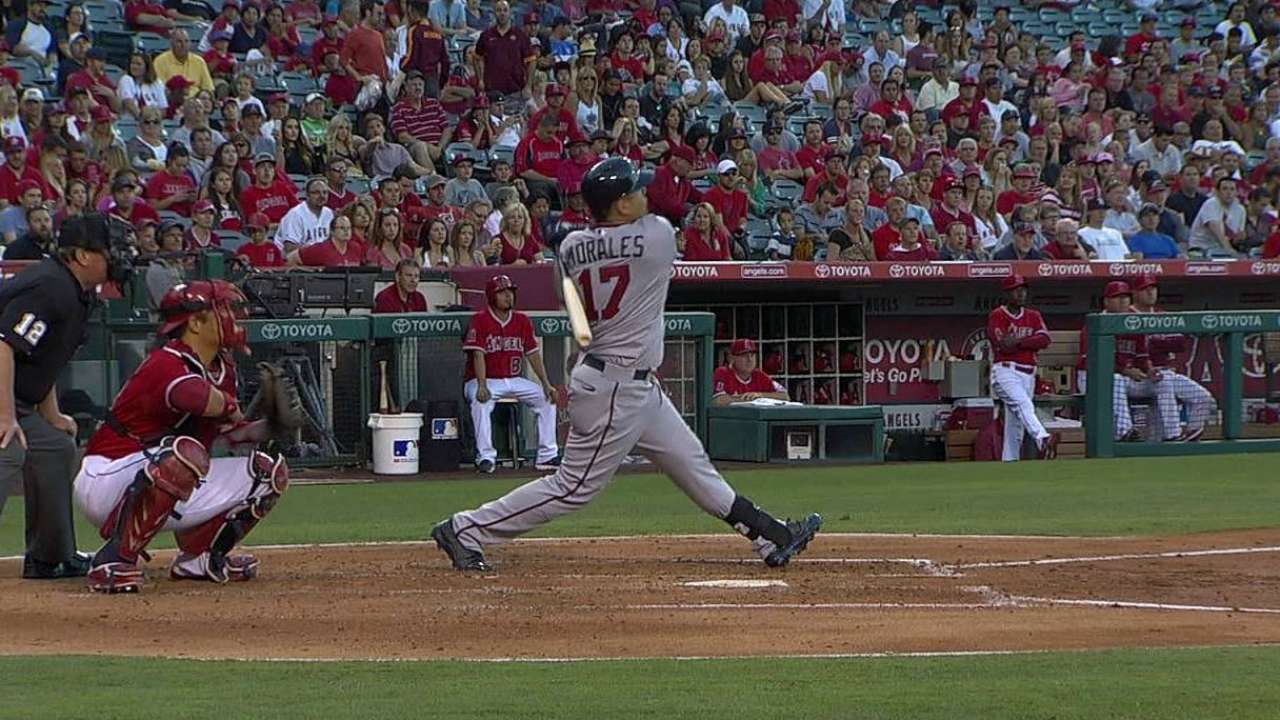 ARLINGTON -- First baseman and designated hitter Kendrys Morales was just 1-for-8 in the series with Texas entering Sunday's game, for a .125 average.
But Twins manager Ron Gardenhire wasn't concerned before the game, and the veteran hitter proved him right.
Morales produced the game-winning hit in the top of the ninth in Sunday's 3-2 win over the Rangers, slicing a double down the left-field line that hit the side wall and pinballed away from Rangers left fielder Michael Choice, giving pinch-runner Sam Fuld plenty of time to score from first.
Morales is hitting .227 on the season, and his 13 career home runs against the Rangers is his second most against any team, behind his 17 with Oakland.
He's hit 10 homers in Arlington, good for the most he's ever hit in a visiting stadium. So given Morales' track record, it was easy to pencil him into Sunday's lineup. It paid off as the Twins ended a 10-game road losing streak.
"He's gonna play, I like his enthusiasm. I like the way he goes about it, I like his presence, his whole package," Gardenhire said before the game. "We need him in there. I'm gonna get a couple guys back here in the next couple of days here ... so if I need to give him a break when those guys get back, I'll be able to do it.
"He put good swings on the ball [Saturday] ... I'm not too worried about Morales. He's got fresh hands, as they say."
Gardenhire was right.
Grace Raynor is an associate reporter for MLB.com. This story was not subject to the approval of Major League Baseball or its clubs.