Rookie Polanco delivers in first big league start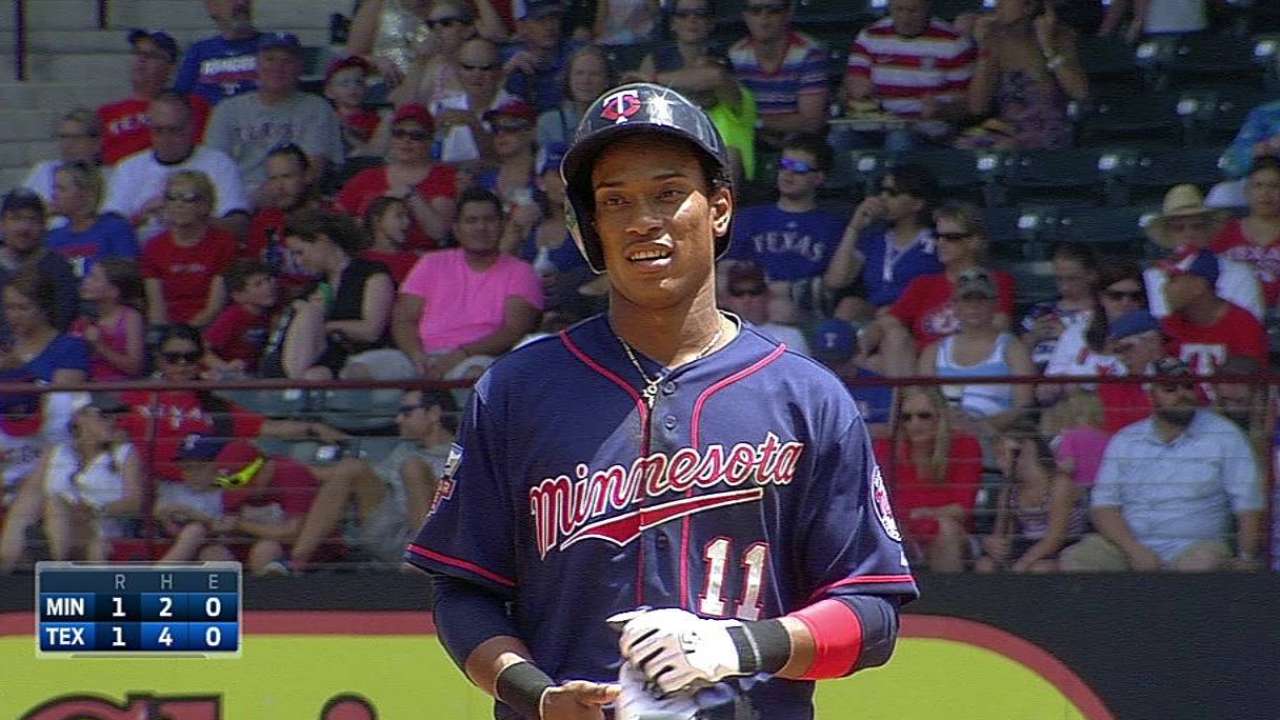 ARLINGTON -- Just two days after he registered his first Major League hit -- a triple that scored two runs on Friday -- Twins rookie Jorge Polanco got his first big league start, and another RBI, on Sunday.
Polanco drilled an RBI double in the top of the third against the Rangers on Sunday for his first run-scoring hit as a starter. Joe Mauer followed with an RBI single to give the Twins a brief 2-1 lead. The Twins went on to win 3-2.
The 20-year-old is the second-youngest player in the league behind Rangers rookie Rougned Odor, and became the first Twins player since 1982 to skip over both Double-A and Triple-A ball en route to the Majors.
Polanco took over starting shortstop duties from usual starter Pedro Florimon Sunday, who despite his consistent defense, is hitting just .092.
Though Twins manager Ron Gardenhire knows that Polanco has room for improvement defensively, the hope was that Polanco's bat will provide an offensive spark -- which it did Sunday.
The rookie now has three RBIs and two hits in just five at bats. He's also scored two runs.
"He did great," Gardenhire said Sunday. " He pretty much covered the field in plays that he had to make and made them all with really nice throws. It was a good performance, fun to see. ... He has good at-bats, he killed one to right-center field that [Alex] Rios ran down. You know what? He's doing just fine. He's got things to learn, but he's doing just fine."
Grace Raynor is an associate reporter for MLB.com. This story was not subject to the approval of Major League Baseball or its clubs.