Twins add two more international prospects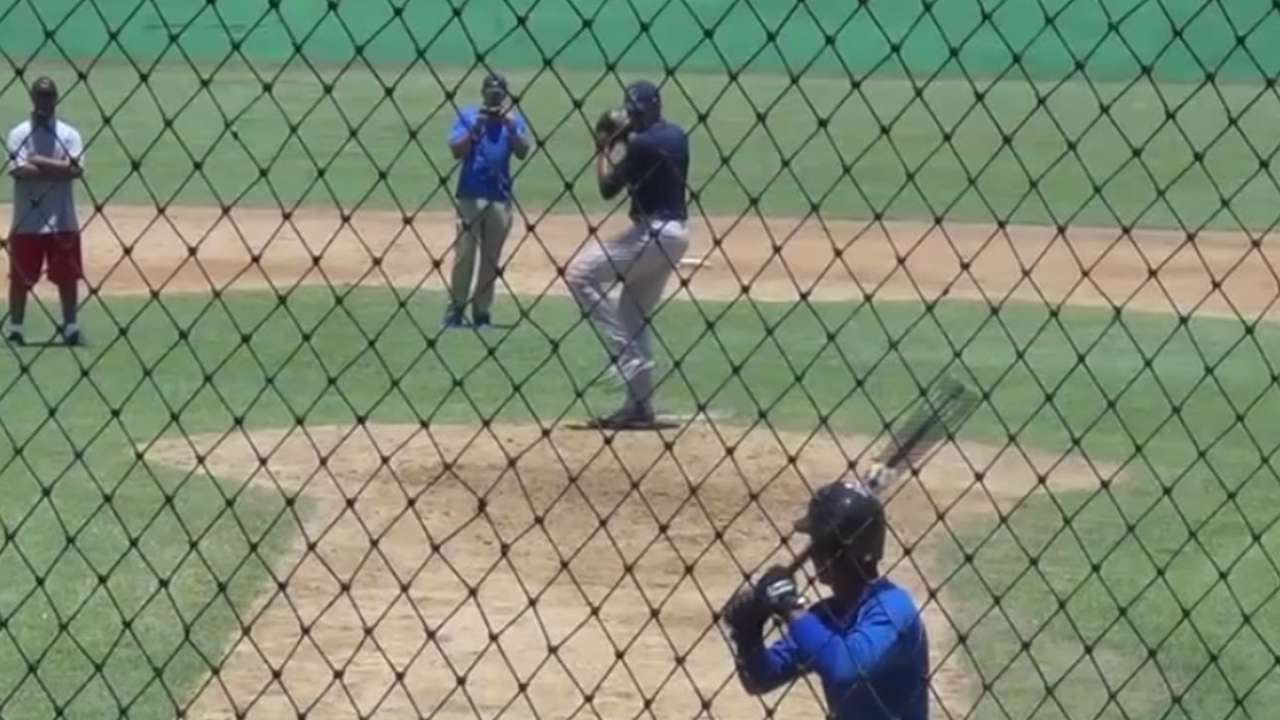 MINNEAPOLIS -- The Twins have been active early in the international signing period that began on Wednesday, including agreeing to sign 16-year-old highly-regarded pitching prospect Huascar Ynoa for $800,000, according to an industry source.
The Twins have also agreed to sign outfielder Jean Carlos Arias for $450,000 and catcher Dalin Cuesto for $250,000, according to the Dominican Prospect League. Like Ynoa, both prospects are from the Dominican Republic.
The Twins, however, have not confirmed the signings, as they're not official.
"It's a process," Twins general manager Terry Ryan said. "We're pursuing, but we don't have anything finalized. It's a year-long process. Not everybody signs the first week. We could sign guys into next June."
Ynoa is the most highly regarded of the three, and possesses a fastball that has touched 94 mph to go along with a cutter that sits in the low-90s. He also has a splitter, curveball and changeup. Ynoa, the younger brother of A's prospect Michael Ynoa, has to work to overcome inconsistency issues on the mound. Ynoa is trained by Edgar Mercedes.
Arias, 16, is a left-handed hitter who has shown good speed and is expected to remain in center field. The 5-foot-10, 150-pounder trained with Fausto Mejia. Cuesto, 16, is a 5-foot-11, 165-pound catcher, who trained with Victor Baez.
In accordance with the Collective Bargaining Agreement, each team is allotted a $700,000 base and a bonus pool based on the team's record in 2013 for the international signing period. Minnesota's bonus pool total for this year's signing period is $3,686,600.
Rhett Bollinger is a reporter for MLB.com. Read his blog, Bollinger Beat, and follow him on Twitter @RhettBollinger. This story was not subject to the approval of Major League Baseball or its clubs.