Still sore, Mauer unsure of recovery timetable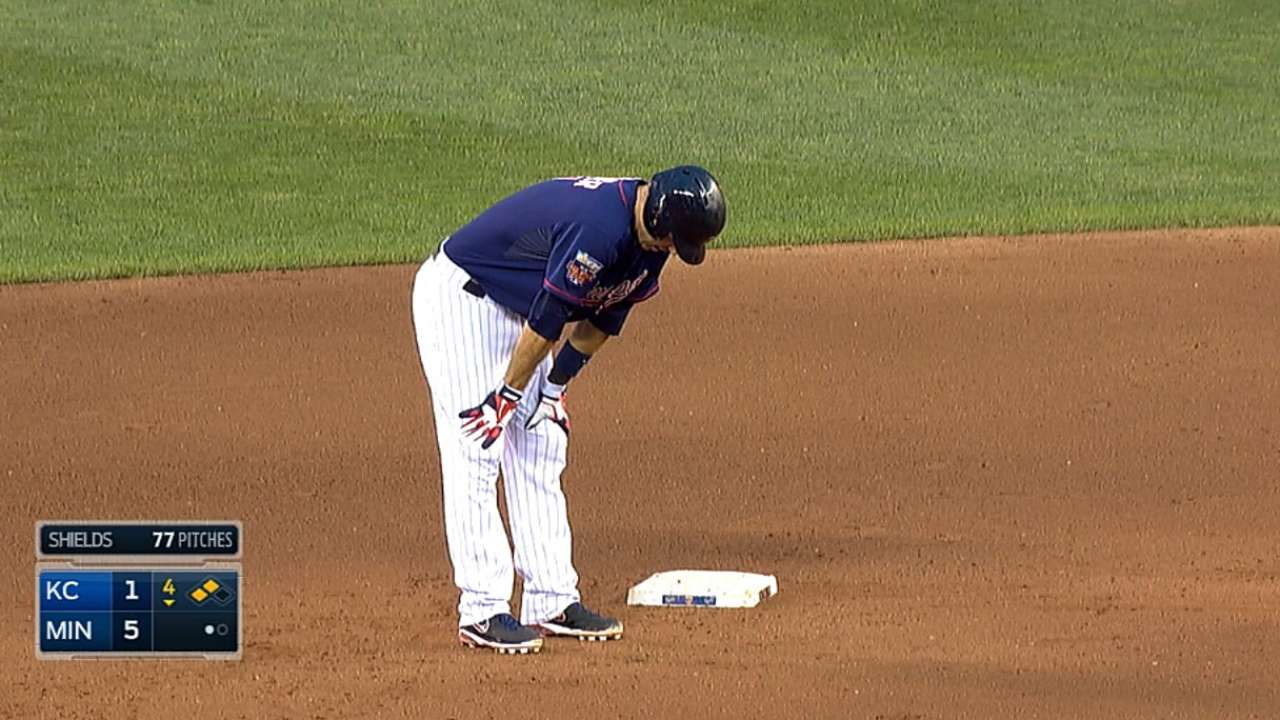 SEATTLE -- First baseman Joe Mauer is making progress with his strained right oblique, but he is not expected to be ready to return to action right after the All-Star break, Twins assistant general manager Rob Antony said Thursday.
Mauer has been on the DL since July 2, and he is eligible to return once the All-Star break ends, on July 18. Mauer has been getting treatment on his oblique at Target Field but on Thursday had yet to start baseball activities.
"They're optimistic about his recovery," Antony said. "Things are going well. They're still trying to work on getting the soreness out of there. Until he does that he can't really get back to the things he needs to. So right now, there is no timetable."
Antony acknowledged that it was hard to predict how long Mauer would be out because of the nature of the injury. Antony said it could still be a while but that Mauer had gotten past some of the initial stiffness and soreness.
"I don't see him being ready right after the break as of right now," Antony said. "At first, when he twisted, he could really feel it. But now, he can get through all the exercises they need him to do. So it's not like he's really stiff and sore. He's been able to do the exercises and activities."
Rhett Bollinger is a reporter for MLB.com. Read his blog, Bollinger Beat, and follow him on Twitter @RhettBollinger. This story was not subject to the approval of Major League Baseball or its clubs.