Opat, Carew address crowd at FanFest opening
Hennepin County commissioner, Twins legend reflect on how All-Star Game has evolved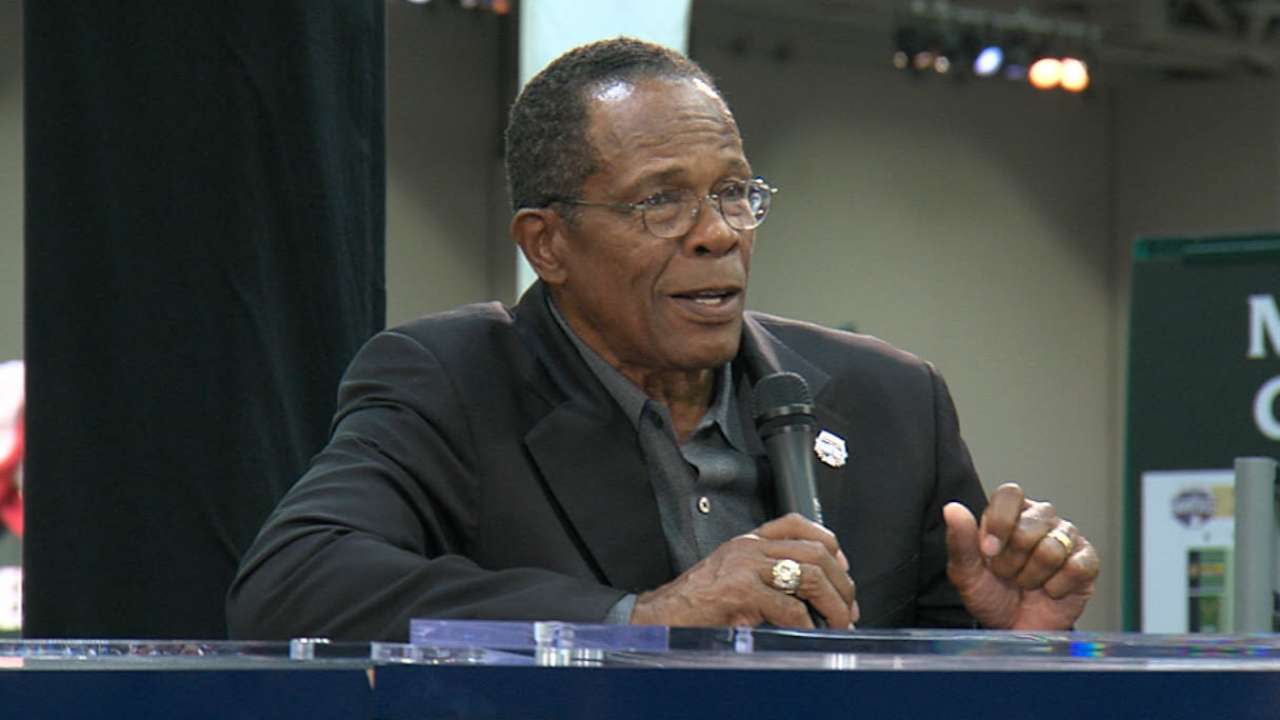 MINNEAPOLIS -- Mike Opat held up a baseball cap while addressing the crowd at Friday morning's T-Mobile All-Star FanFest Opening Ceremony at the Minneapolis Convention Center.
The hat was from the 1985 All-Star Game at the Hubert H. Humphrey Metrodome. Opat, the current commissioner of Hennepin County who helped build Target Field, worked in the concession stands during that game 29 years ago.
"The game started, the game ended, and that was it for the All-Star Game," Opat said.
These days, things are a lot different. FanFest -- a five-day baseball-palooza that runs until the game on Tuesday -- is one of the many events fans have already enjoyed in the Twin Cities area.
The gates opened to the delight of hundreds of fans already in attendance at 8:45 a.m. CT on Friday.
When Opat finished speaking, Twins legend Rod Carew took the microphone to address the crowd. The 18-time All-Star and Hall of Famer is in an ambassador role for the second time -- he also helped out when Anaheim hosted the All-Star Game in 2010.
"It's always good to come back home, because I still consider Minnesota my home," Carew said. "Every time I come back, I enjoy myself. While you're here, enjoy yourselves, because this is all about family, the kids and the young players of tomorrow."
Alex M. Smith is an associate reporter for MLB.com. Follow him on Twitter @asmiff. This story was not subject to the approval of Major League Baseball or its clubs.