Blyleven recalls MLB debut in FanFest Q&A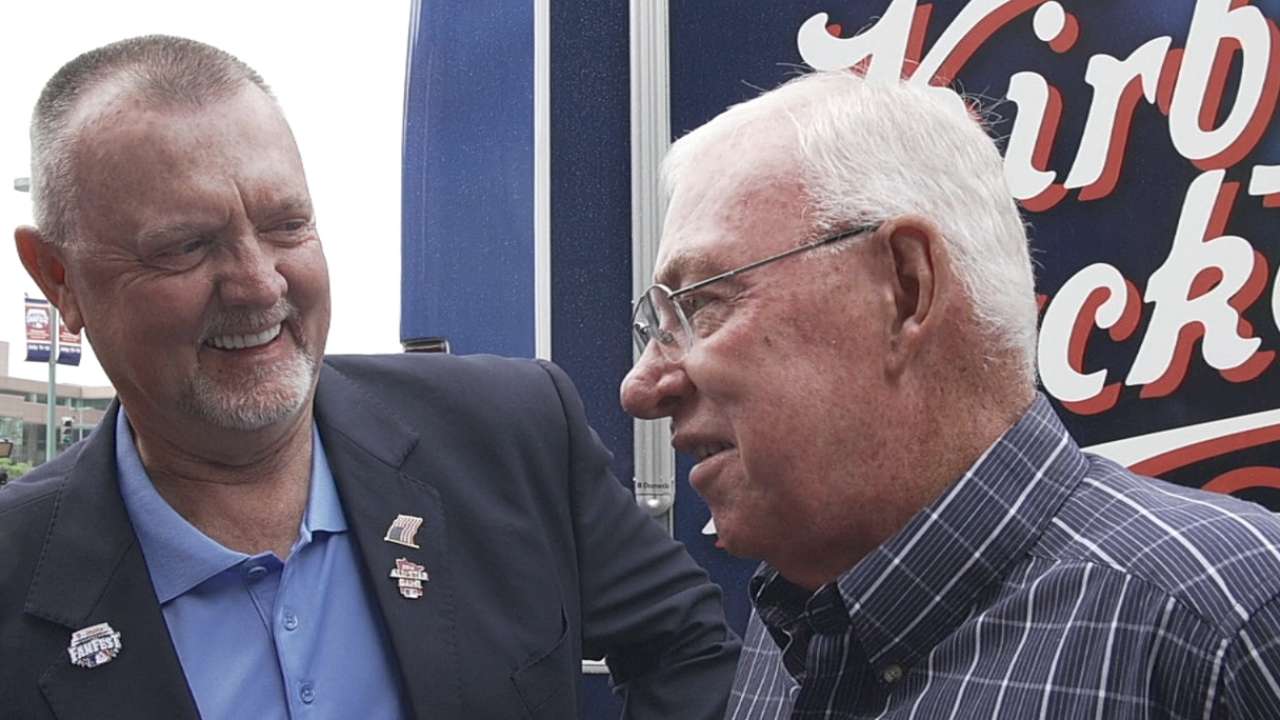 MINNEAPOLIS -- Twins legend and Hall of Fame pitcher Bert Blyleven is known for his quick wit and sharp memory, and he showed off both of them during a question-and-answer session at the T-Mobile All-Star FanFest Clubhouse on Saturday morning.
Asked about his baseball origins, the Holland native didn't disappoint.
"I fell in love with the game of baseball through my dad, who was a huge Dodger fan," Blyleven said. "He really looked up to Frank Howard, who was a giant back in the '60s, about 6-foot-7, probably weighed about 280. Almost like Adam Dunn or Boog Powell."
As fate would have it, Blyleven got to face his dad's hero in his big league debut.
"My first MLB game was against the Washington Senators," Blyleven recalled. "[I was] less than a year out of high school and Howard was batting third. Ted Williams was the manager [of the Senators].
"The first batter I faced was Lee Maye, who was a left-handed hitter. I was so nervous. I got the count to 3-2, and [catcher] George [Mitterwald] called for a fastball. I threw it, but he never caught it. Lee Maye caught it, and hit it about 400 feet over the right-field fence. It wasn't that funny at the time."
Blyleven didn't surrender any more runs during the game, earning his first Major League victory. But when he returned to his hotel to call his father, he didn't get the reaction he expected.
"How did Frank Howard do against you?" Blyleven said his dad asked him.
"Oh-for-three, and I struck him out once," Blyleven responded.
Then, silence.
"He hung up on me," Blyleven said. "He wanted Frank Howard to take me deep, too."
Alex M. Smith is an associate reporter for MLB.com. Follow him on Twitter @asmiff. This story was not subject to the approval of Major League Baseball or its clubs.