Gardy balancing power with defense at Coors Field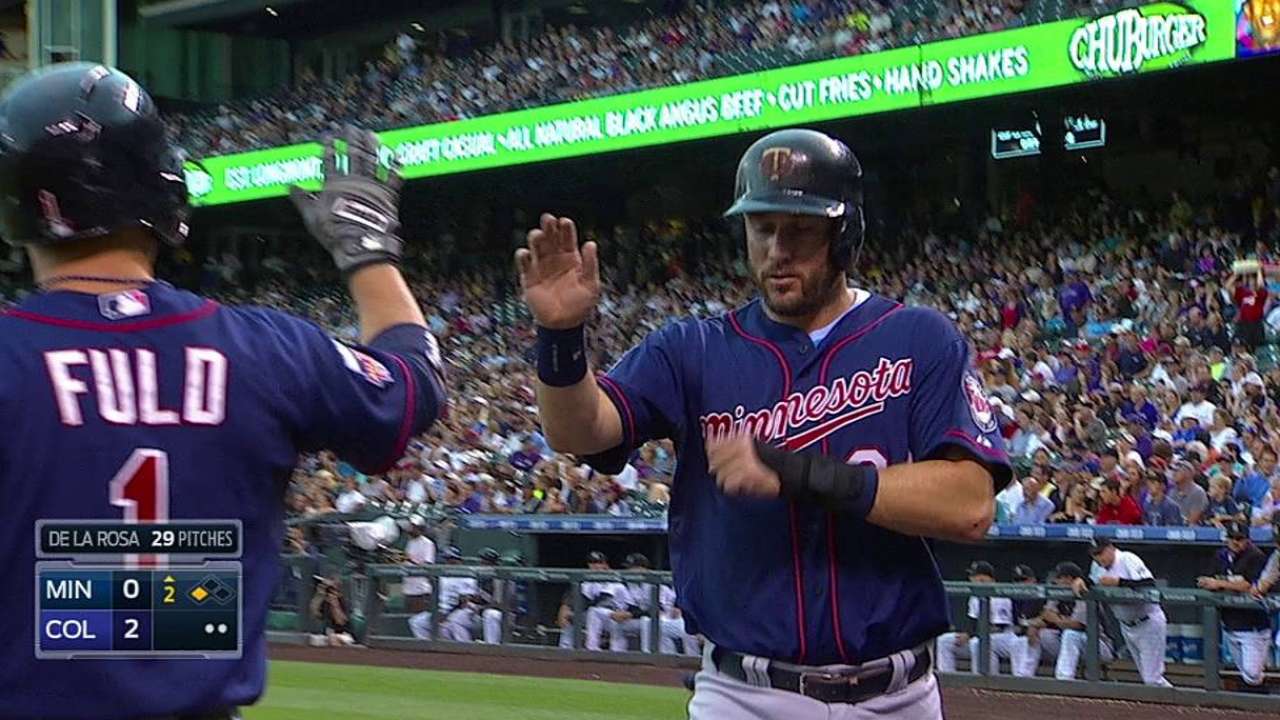 DENVER -- With its vast outfield, Coors Field has influenced how manager Ron Gardenhire has filled out his lineup this series.
The skipper has tried to add punch to the lineup to take advantage of the hitters' park without doing so at the expense of defense.
"You would like to try to be able to try to get some different guys in to hit here at this ballpark, [Chris Colabello] or someone like that," Gardenhire said. "With this outfield as big as it is, you got to try to stay with some guys that have experience out there. We took a little bit of a chance with [Eduardo Nunez Friday in left field], and he fought one or two balls."
Jack Etkin is a contributor to MLB.com. This story was not subject to the approval of Major League Baseball or its clubs.