Hot-hitting Fuld on 'fantastic' run for Twins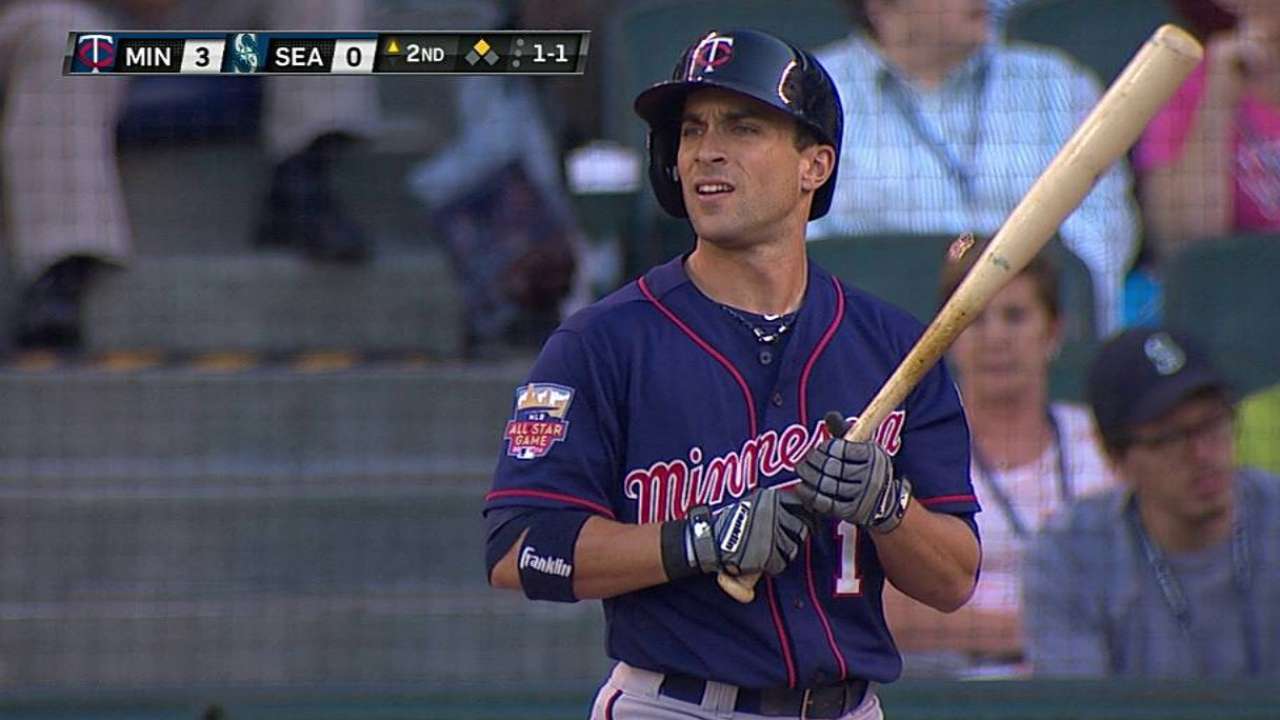 DENVER -- With a double in the sixth inning of Saturday's 9-3 victory over the Rockies, center fielder Sam Fuld has recorded at least one hit in 11 of his last 12 games.
Manager Ron Gardenhire praised Fuld for his "upbeat attitude" and how much he enjoys playing in addition to his recent production.
"He's got that short swing, and playing center field for us, he's been fantastic," Gardenhire said. "He moves really well, [gets] great jumps in the outfield. We're still working on some of his relay throws. Sometimes he has a few grenades coming out of his hand that aren't near anybody, but we're working on that part of it."
Jack Etkin is a contributor to MLB.com. This story was not subject to the approval of Major League Baseball or its clubs.