Twins set rotation for after All-Star break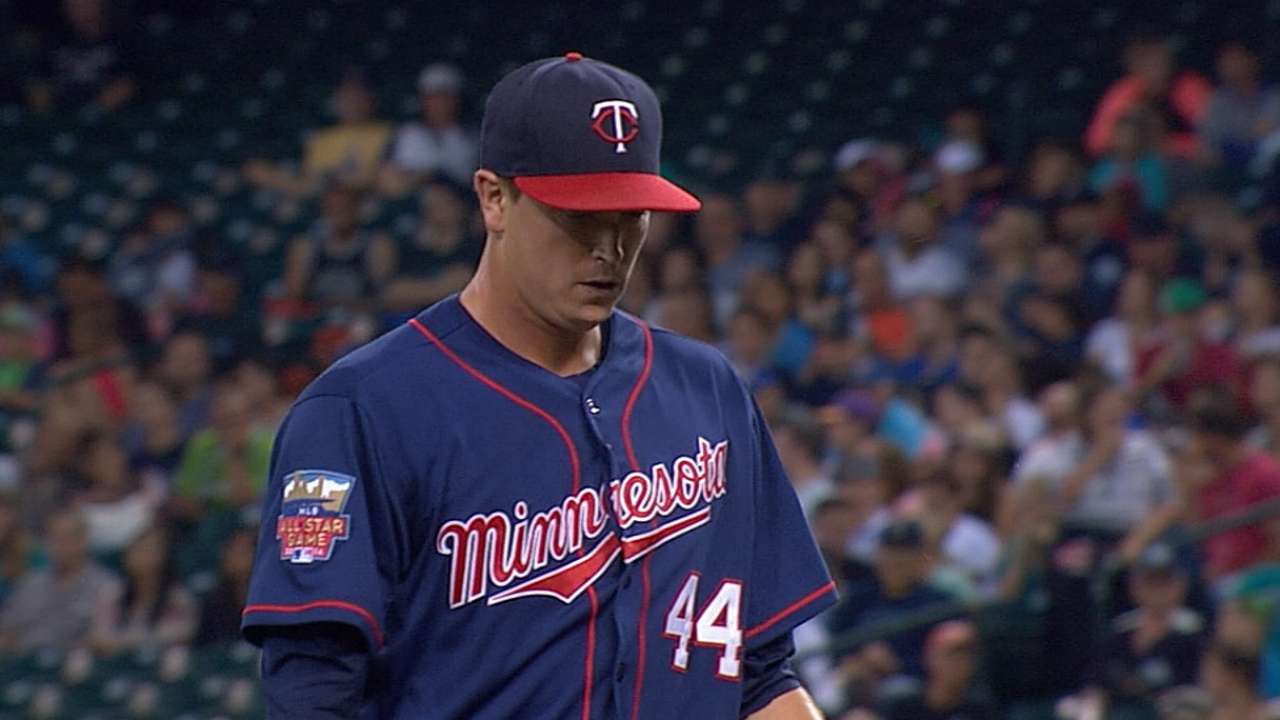 DENVER -- Kyle Gibson will start Friday against the Rays when the Twins resume play after the All-Star break, followed by Kevin Correia on Saturday and Phil Hughes on Sunday.
Manager Ron Gardenhire said left-hander Kris Johnson, who made his second spot start of the season Friday and allowed eight hits and five runs in four innings and lost, 6-2, will remain in the rotation in either the fourth or fifth spot.
The series with the Rays will open a 10-day, 10-game homestand that will also include three games with the Indians and four with the White Sox.
"I always feel for the clubhouse guys, who are working their tails off with this All-Star stuff," manager Ron Gardenhire said. "But it's nice to be home. We've been on the road a lot, and I do mean a lot. This'll be a nice stretch where we can kind of gather ourselves."
The All-Star break comes after a seven-game road trip that began in Seattle and a stretch of 20 games in 20 days that began with a road trip at the Angels and Rangers.
"We've been playing a lot of baseball, a lot of travel," Gardenhire said. "I think the guys are starting to feel it. I think this [break] comes at a perfect time."
Jack Etkin is a contributor to MLB.com. This story was not subject to the approval of Major League Baseball or its clubs.