With 29 Draft picks signed, Twins quiet at deadline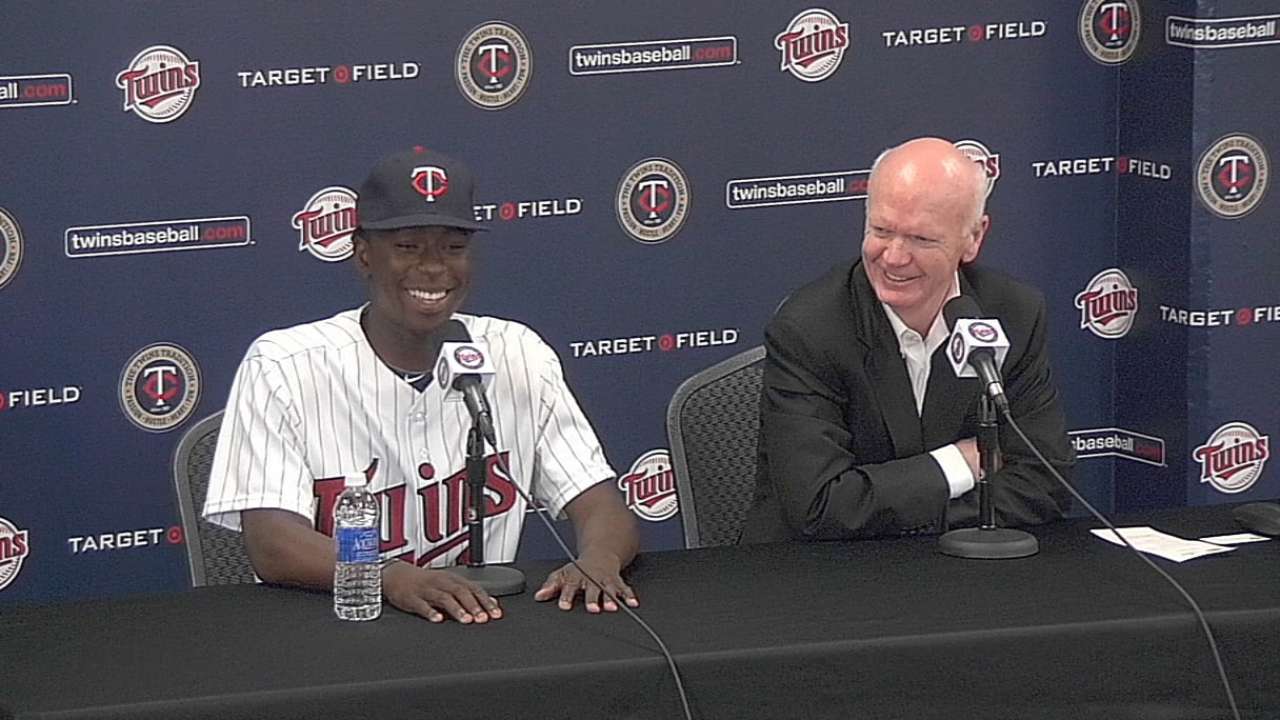 MINNEAPOLIS -- While the Houston Astros' inability to sign No. 1 overall pick Brady Aiken before Friday's 5 p.m. ET deadline made big headlines, the Twins were under no such stress.
"We had a little action, but nothing in the area of the first round," general manager Terry Ryan said.
Minnesota finished the period by signing 29 of its 40 draftees, one more than it managed last season.
And the team hasn't had much drama in that department for a few weeks -- their last signing was sixth-round pitcher John Curtiss (University of Texas) on July 2.
First-round pick Nick Gordon signed on June 9, and the Twins were able to lock up 25 of their picks by June 24.
The highest unsigned picks were third baseman T.J. White (18th round out of UNLV) and third baseman McCarthy Tatum (20th round out of Clovis, Calif.).
Alex M. Smith is an associate reporter for MLB.com. Follow him on Twitter @asmiff. This story was not subject to the approval of Major League Baseball or its clubs.