Mauer takes grounders, no timetable for return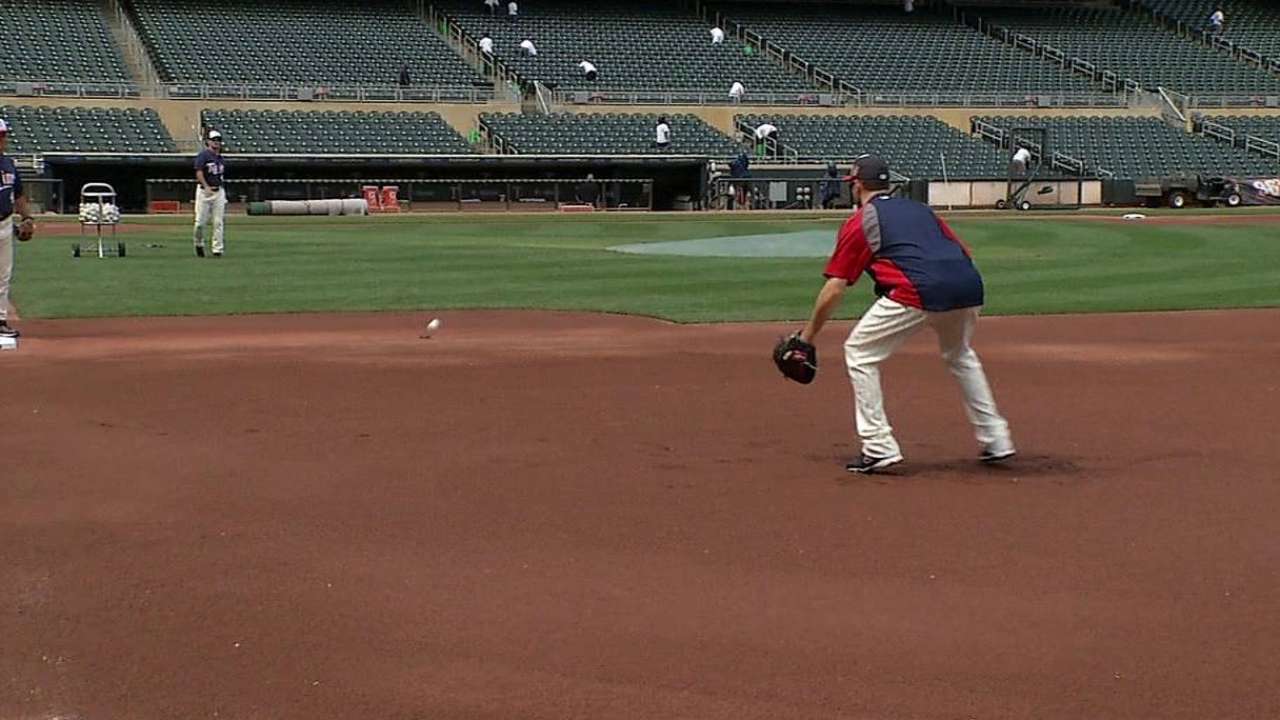 MINNEAPOLIS -- Joe Mauer was back on the field Saturday afternoon, but in a limited capacity.
The injured first baseman (strained right oblique) took some grounders on his knees before Saturday's game against Tampa Bay. He's been out since the Twins placed him on the disabled list on July 2.
"I'm sure it's going to be very light," manager Ron Gardenhire said. "He just wanted to get on his feet and move around today."
Gardenhire said that Mauer is not yet ready to swing the bat.
"I talked to him yesterday before the game," Gardenhire said. "He said there's certain things he does right now -- coughing and sneezing and stuff like that -- where he definitely feels it. So he's obviously not ready to take swings or any of that stuff. But he's taking a few ground balls."
Mauer's injury came at a particularly unfortunate time. Trying to make a last-second All-Star push, the veteran was batting .362 during a 12-game hitting streak that pushed his career-low .258 average to a more respectable .271.
There is currently no official timetable for his return.
Alex M. Smith is an associate reporter for MLB.com. Follow him on Twitter @asmiff. This story was not subject to the approval of Major League Baseball or its clubs.