Vargas makes big league debut for Twins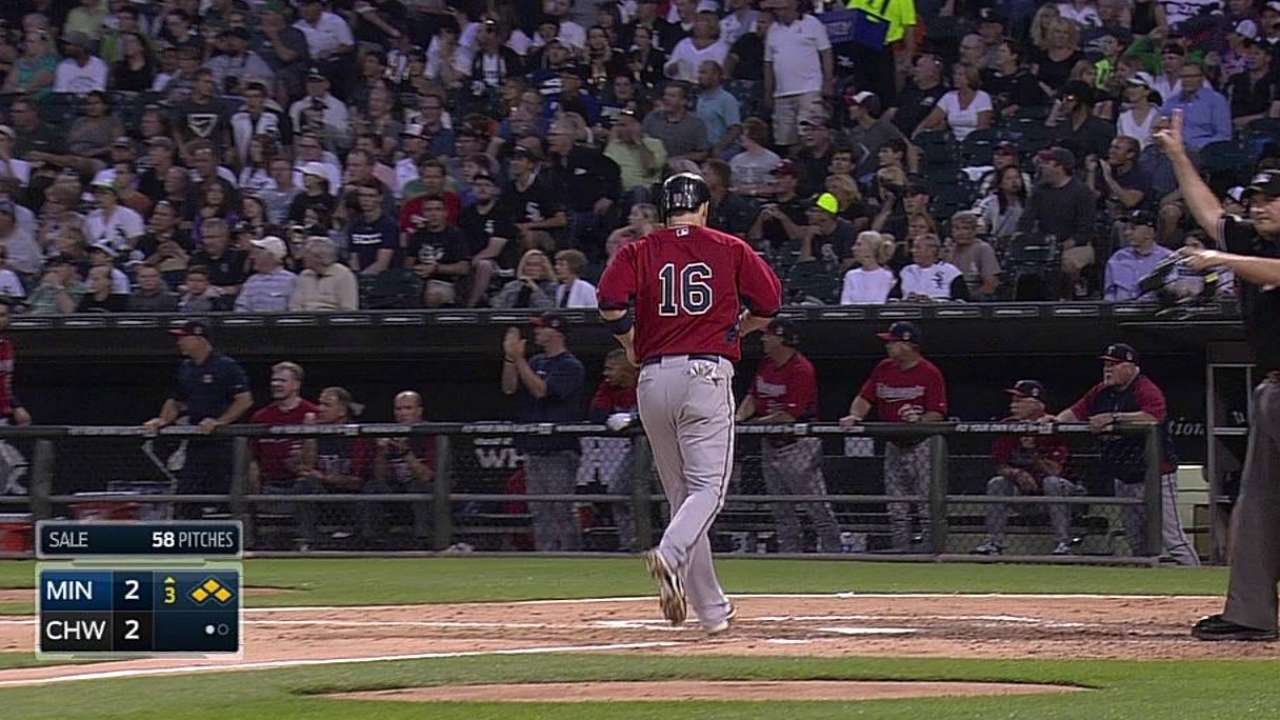 CHICAGO -- Double-A All-Star Kennys Vargas made his Major League debut on Friday against the White Sox, hitting sixth and playing first base.
It happened to be his 24th birthday.
Vargas, the No. 11 prospect in the organization according to MLB.com, was called up after the Twins' trade Thursday that sent outfielder Sam Fuld to Oakland for left-handed pitcher Tommy Milone, who will report to Triple-A Rochester on Saturday.
Vargas, who struggled defensively in the Minors, will start at first over designated hitter in place of injured Joe Mauer.
"The timing and everything is good with Joe out right now," Twins assistant general manager Rob Antony said. "It's an opportunity for Kenny to get his feet wet and to see how he does."
Manager Rob Gardenhire said the opposing pitcher also played a factor installing the switch-hitter Vargas. White Sox starter Chris Sale has held left-handed hitters to a .129 average this season.
Vargas went .281/.360/.482 with 17 homers and 63 RBIs in 97 games with Double-A New Britain.
"If he performs and does everything he's supposed to do, it'll be an extended stay," Antony said.
In his first big league action, Vargas went 1-for-5 with a two-run double and two strikeouts in the 10-8 loss to the White Sox. He also committed an error at first base.
Daniel Kramer is an associate reporter for MLB.com. This story was not subject to the approval of Major League Baseball or its clubs.