Vargas slotted at DH for second big league game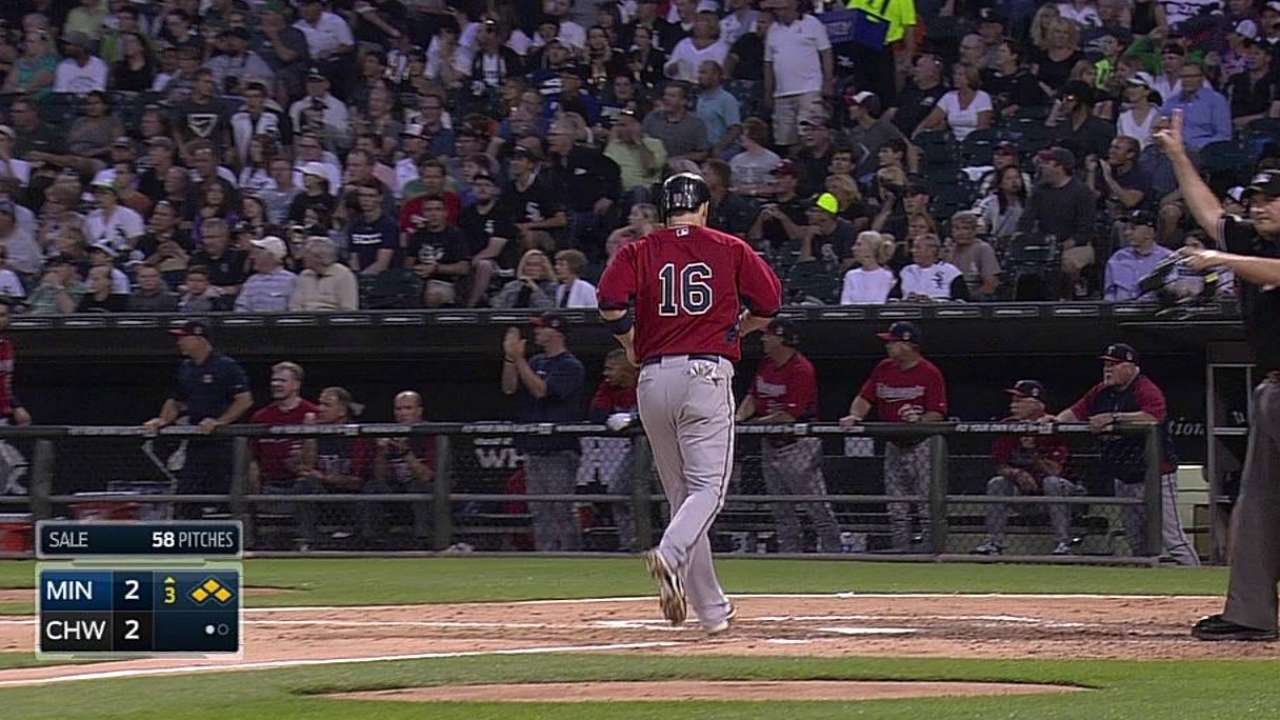 CHICAGO -- It's no secret that Kennys Vargas has struggled defensively during his six-year upbringing with the Twins' farm system.
Assistant genral manager Rob Antony made that point Friday before Vargas' debut, where he went 1-for-5 with a two-run double and committed an error at first that led to a White Sox run.
Vargas remained in the six-hole in Saturday's lineup, but moved to designated hitter, with outfielder-first baseman Chris Parmelee taking the post at first. Vargas went 2-for-4 in the Twins' 8-6 victory, and his 3-for-9 over his first two games.
"DH'ing is a little bit easier for him," manager Ron Gardenhire said of Vargas. "He doesn't have to worry about that first-base side. We all know what he's doing defensively. We know that he's still working on that, and he's worked very hard. ... We want him to relax and just get up there and take his swings."
Vargas, an All-Star at the Double-A level this year, has drawn comparisons to slugger David Ortiz, who played with the Twins before signing in 2003 with Boston, where he's won three titles.
"I think that's an awful big compliment to start comparing him to a guy like that," said Gardenhire, who coached Ortiz from 1997-2002. "Sizewise, yeah, he's big and strong like David. He's a switch-hitter, which David didn't do, but kind of similar. And I think he probably idolized David and still does. That's not a bad guy to think about when you're trying to figure out somebody you can emulate."
Ortiz hit .266 with 58 homers and 238 RBIs during his five seasons in Minnesota, and played exactly one-third of his games at first base, with the remaining at designated hitter.
Daniel Kramer is an associate reporter for MLB.com. This story was not subject to the approval of Major League Baseball or its clubs.