Gardy wants to see Arcia improve vs. southpaws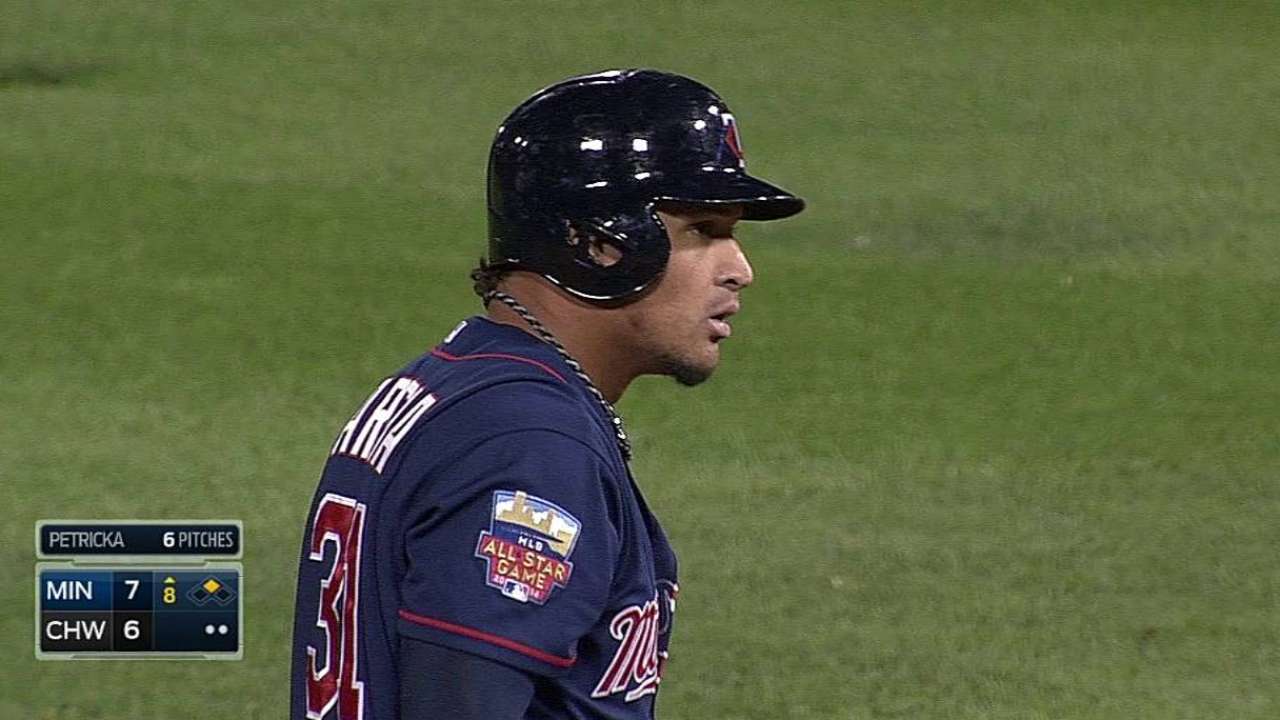 CHICAGO -- Twins manager Ron Gardenhire wants Oswaldo Arcia to be an every day outfielder.
Yet the left-handed-hitting Arcia's .155 average vs. southpaws -- the eighth-worst mark in the Majors with a minimum 50 plate appearances -- has relegated the second-year outfielder to a platoon role for the bulk of the season. He's played in 58 games, batting .222 with seven homers and 22 RBIs entering Sunday.
"I don't want him sitting here," Gardenhire said. "If he's sitting every time they have a lefty out there, that's not going to help him. He's got to learn to hit these guys. The only way to do that is face them."
Arcia brought home the go-ahead runs in the Twins' 8-6 win over the White Sox on Saturday, but the 23-year-old was on the bench Friday until left-handed Chicago ace Chris Sale was relieved.
Arcia started Sunday's finale vs. White Sox left-hander Jose Quintana, against whom he was 1-for-8 with four strikeouts.
"Sale would be mean for me to do it to him, if you're not swinging good on lefties," Gardenhire said. "Quintana's no easy chore, either, but he's got to hit them."
So what has been the major problem, and is it fixable?
"He's just trying to hit the ball 8,000 miles right now," Gardenhire said. "Every swing he takes, he swings so frickin' hard that I don't know any way possible that your head can be on the ball. His good swings to this point have actually been those swings where he's shot a ball the other way or whatever, a little line drive to right field where he didn't go crazy and try to kill it."
Daniel Kramer is an associate reporter for MLB.com. This story was not subject to the approval of Major League Baseball or its clubs.