Twins claim outfielder Schafer off waivers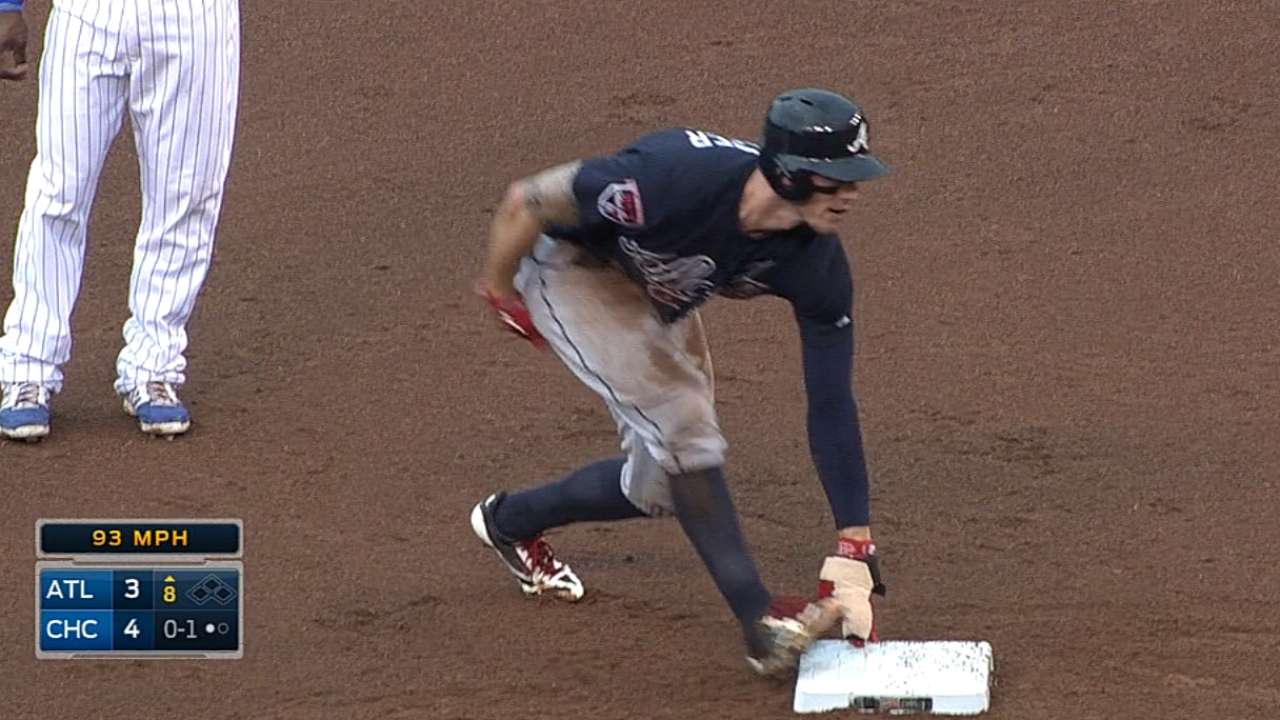 CHICAGO -- The Twins claimed outfielder Jordan Schafer off waivers from Atlanta, the team announced Sunday afternoon.
In a corresponding move, pitcher Logan Darnell was optioned to Triple-A Rochester after the Twins' 16-3 win over the White Sox.
Schafer was designated for assignment to create roster space after Atlanta's trade on Thursday to acquire Emilio Bonifacio and James Russell from the Cubs.
Manager Ron Gardenhire said Schafer will fill a void the Twins "desperately need" in center field after trading Sam Fuld to Oakland on Thursday.
"I know he's a baserunner, I know he's a stealer -- a little bit like Sammy Fuld. Slap guy," Gardenhire said of Schafer.
In 63 games this season, Schafer is hitting .163 with four doubles, two RBIs and 15 stolen bases -- not quite what the Braves expected from a third-round pick in 2005 who was once touted as the team's No. 1 prospect.
"He hasn't had great numbers, offensively, but the guy can play," Gardenhire said. "I know he's a speed guy. I know he can play some center field, and we desperately need that right now to free us up with Danny Santana and move him around a little, which we talked about."
Schafer was suspended for 50 games in 2008 for HGH, although he never tested positive for the banned substance. Schafer denies ever using HGH.
Schafer was dealt at the Trade Deadline in 2011 to Houston, where he played through the 2012 season. The 27-year-old was reclaimed by Atlanta off waivers in November 2012.
"The Braves wanted him back -- that says a little bit about him," Gardenhire said. "We didn't hear anything bad about the kid. We went out to get ourselves a center fielder to get us a little help out there. This guy is out there. We think he can do some things. He can fly a little bit, he can burn you. It was a need we definitely have right now. That's why we went after him."
Schafer is currently on a one-year, $1.09 million deal after signing a contract to avoid arbitration with the Braves last offseason.
Daniel Kramer is an associate reporter for MLB.com. This story was not subject to the approval of Major League Baseball or its clubs.