Arcia homers twice in return from back issue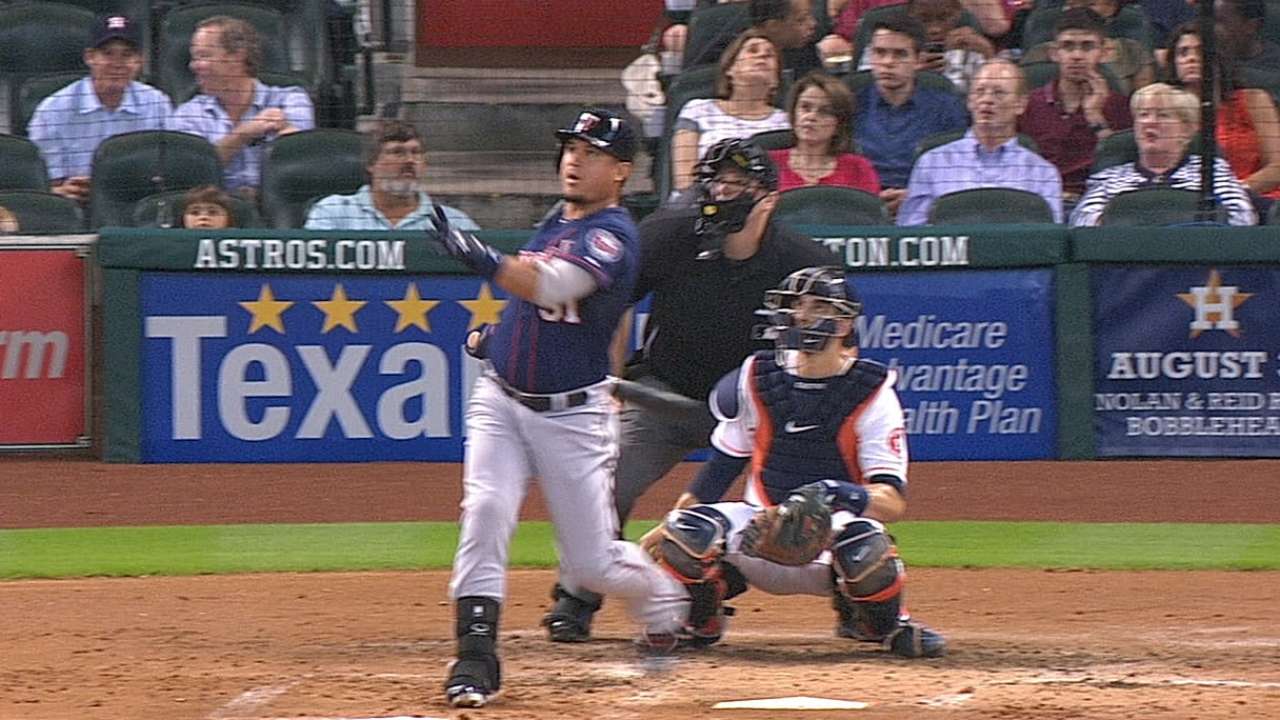 HOUSTON - There was nothing wrong with Oswaldo Arcia's back Tuesday night.
The Twins right fielder homered twice in a 10-4 loss to the Astros at Minute Maid Park. Arcia, who has been dealing with a lower back issue, had not played since Friday against Oakland. In that game, he tweaked his back taking a swing in his last at-bat.
On Tuesday, Arcia, batting in the seventh hole, homered in his first at-bat in the second inning off Collin McHugh. In the ninth, Arcia hit a two-run home run off Michael Foltynewicz, who earlier in the inning gave up Kennys Vargas' second homer of the year.
With the two home runs, Arcia has 10 this season.
"Coming off the back, he' still a little stiff. But he wants to play," said Twins manager Ron Gardenhire after the game. "He got one early and then got that one late. Didn't try to do too much with either one of them. Put the barrel on the ball.
"Vargas has been scuffling along here. Same thing. He put the barrel on it. Both went in the seats. They're big strong guys."
Arcia's availability this week had been up in the air.
"He came in today, said he was fine, great," Gardenhire said before the game. "He took swings in the cage yesterday, but he really hasn't done a lot of defensive work. But he comes in saying he's fine, I want him in the outfield, so I put him out there.
"He told me he's fine, he told the trainers he's fine. He really wants to play. Good enough for me."
Richard Dean is a contributor to MLB.com. This story was not subject to the approval of Major League Baseball or its clubs.