Escobar at short, Santana in center -- for now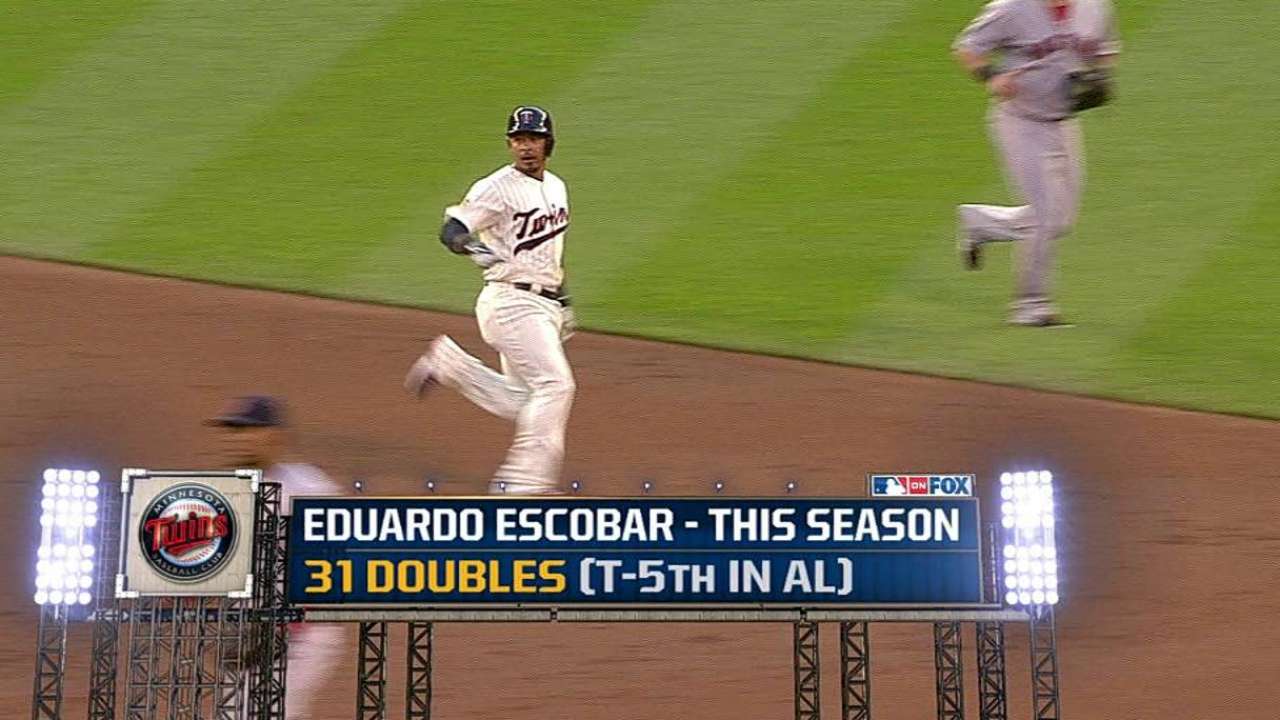 HOUSTON -- Eduardo Escobar is Minnesota's starting shortstop as of now. And as good as rookie Danny Santana is playing center field, shortstop is Santana's position.
"Ultimately we see [Santana] as our shortstop," said Twins manager Ron Gardenhire.
With the Twins picking up outfielder Jordan Schafer off waivers Aug. 3 from Atlanta, Santana isn't needed as much to play center field, even though on Tuesday, Gardenhire raved about Santana's play in the outfield.
"That's another part of the problem, Escobar is playing so well I don't want to move him," said Gardenhire. "And Santana is playing center field so well. But I know I have to get some reps at shortstop for him.
"We're still trying to figure how things will play out as we go along and I want to get people in the right places. Santana's future is going to be there [shortstop], but Escobar is playing so darn good, and defensively, too, that I want to keep both in the lineup, and that's what we've been doing."
Santana was in center field Tuesday night against the Astros and Escobar was at shortstop. In Monday's 4-2 win over the Astros, Santana had three hits, raising his average to .322, and Escobar's two doubles gave him 31 for the season.
Santana has made 16 starts at shortstop and 38 starts in center field this season. Escobar has made 62 starts at shortstop.
When Santana moves to shortstop, Escobar will be shifted around the infield.
Santana will play some shortstop during the next homestand, which starts Friday night.
"We're going to definitely put him in there," said Gardenhire. "Play him there and just move the other guys around."
Richard Dean is a contributor to MLB.com. This story was not subject to the approval of Major League Baseball or its clubs.