Gardenhire loses challenge on close play at first
Following review, call stands as Twins' Nunez makes last out in top of eighth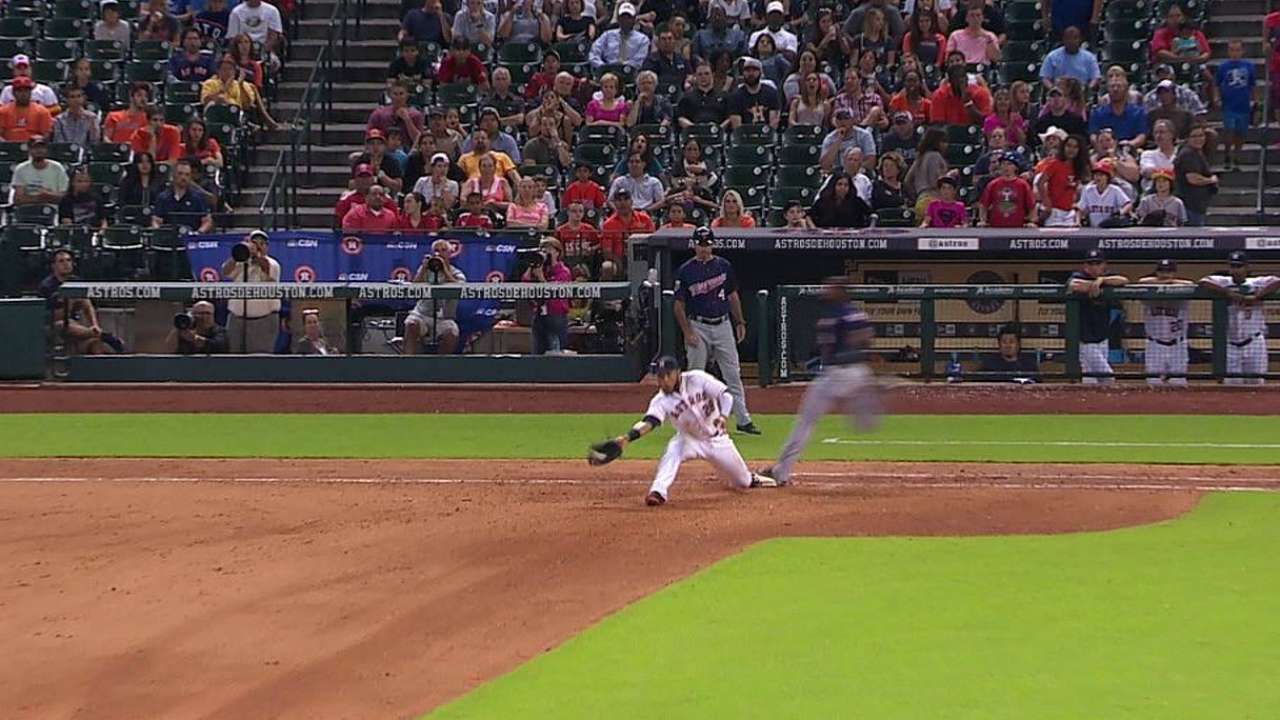 HOUSTON -- Twins manager Ron Gardenhire lost a challenge on Tuesday night against the Astros at Minute Maid Park. Gardenhire was challenging an eighth-inning out call at first base by umpire James Hoye.
Hoye ruled Eduardo Nunez was out at first base on a ground ball hit to Astros shortrstop Marwin Gonzalez.
After a review of 2:50, the call stood with Nunez making the final out of the top of the eighth and the Astros ahead, 9-1. Houston won, 10-4.