Sitff back may have helped Arcia's two-homer night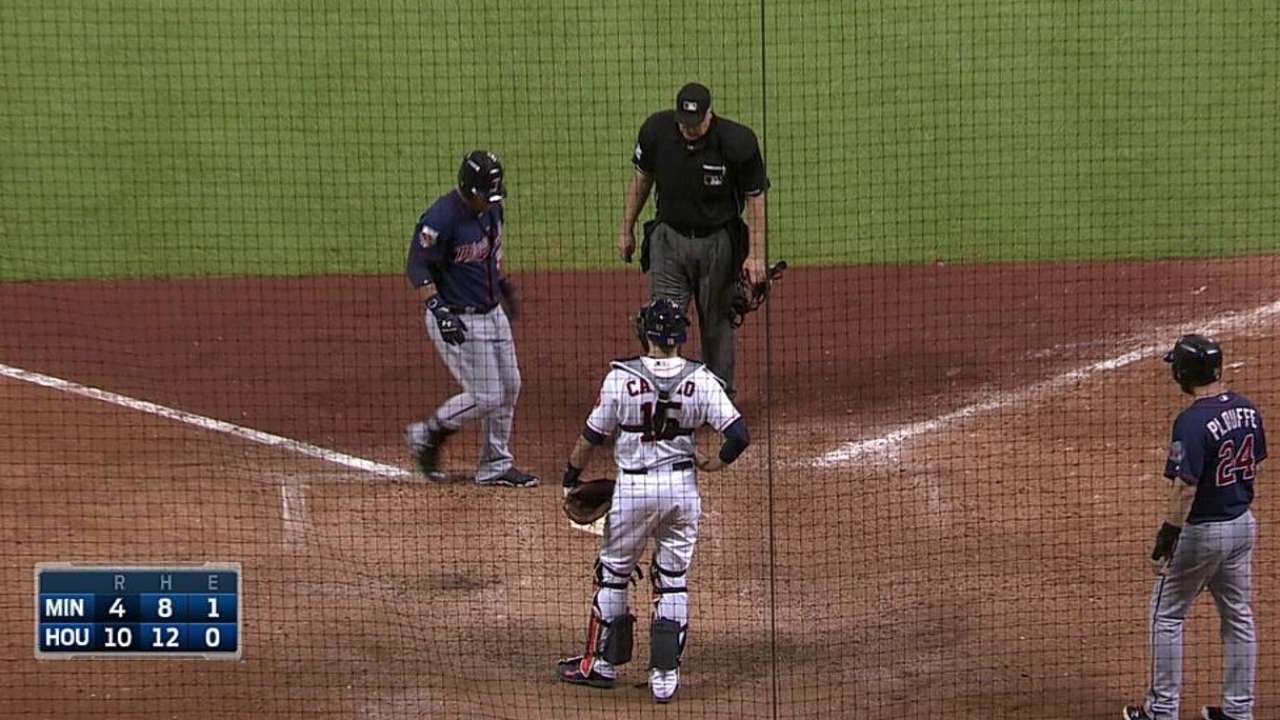 HOUSTON -- A stiff back may have contributed to Oswaldo Arcia hitting two home runs on Tuesday against the Astros at Minute Maid Park.
Arcia returned to the Twins lineup on Tuesday after having not played since tweaking his lower back on a swing in his final at-bat on Friday at Oakland.
Arcia has taken a little off his swing. Against the Astros, he wasn't swinging for the fences, even though two made it over. The second-inning solo homer off Collin McHugh went to right field, and the two-run homer in the ninth inning off Mike Foltynewicz went to left field.
"I think this stiff back probably has been a blessing for him because he's cut down on his swing right now and he's been barreling the ball a little better, even in BP," said Twins manager Ron Gardenhire. "He's not swinging as hard and he's seeing that it flies pretty good when he's in control of his swing.
"Maybe it's been helping him a bit, and maybe he'll realize that he doesn't have to take that unbelievable swing to hit the ball out of the ballpark. If he puts a nice swing on it, and he's strong enough that hopefully this will click."
It was Arcia's first two-homer game in the Majors, giving the right fielder 10 home runs for the season. The more controlled swing was beneficial on Tuesday.
"Last night I didn't try to swing too hard, I just wanted to put it in play and I got two homers," said Arcia. "I like hitting in this ballpark. The back is fine. I was ready to play last night."
Richard Dean is a contributor to MLB.com. This story was not subject to the approval of Major League Baseball or its clubs.