Swarzak in walking boot after spraining right ankle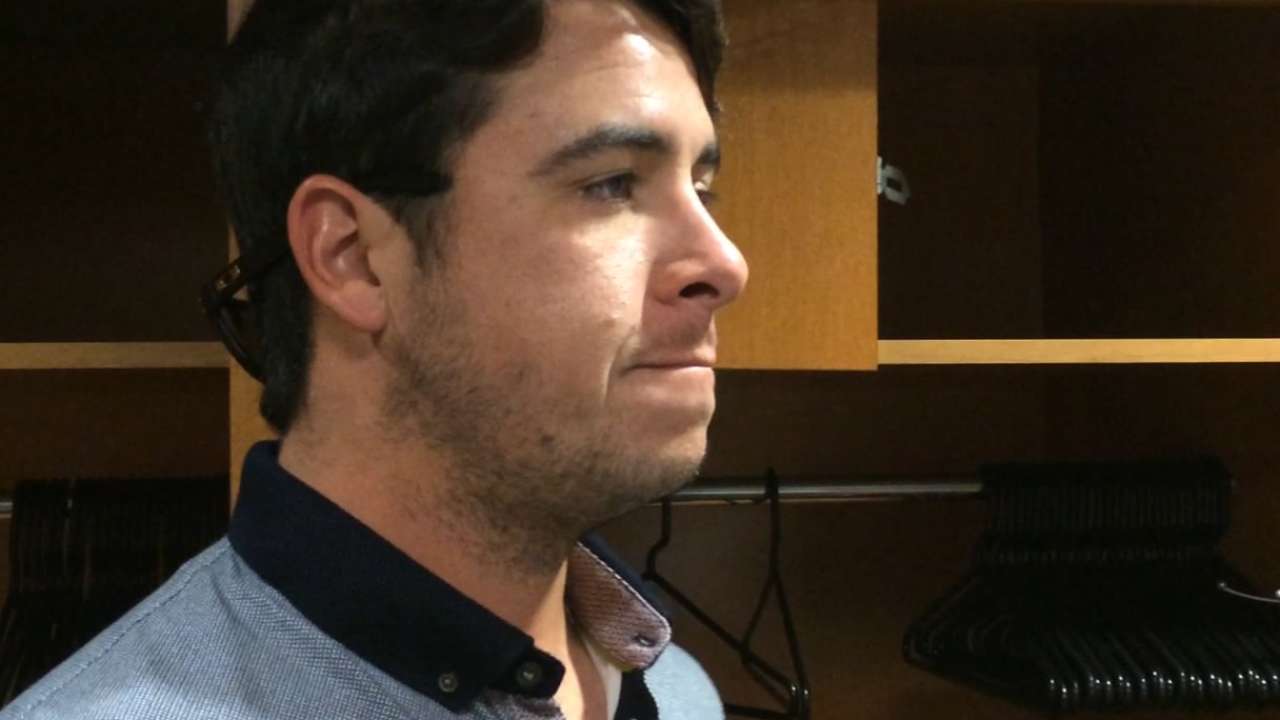 HOUSTON -- Twins reliever Anthony Swarzak was in a walking boot Wednesday and his status will be re-evaluated on Friday after he sprained his right ankle in Tuesday's game against the Astros.
There is no structural damage on the ankle.
Swarzak hurt his ankle on his final pitch in the eighth inning on a Jose Altuve groundout for the third out.
"I threw a pitch and kind of rotated a little to watch the play behind me, came down on that slide slope of the mound, and it rolled," said Swarzak. "I knew immediately it was pretty serious. Just how it felt when I rolled it and how I felt last night and leading up to this morning.
"It's tough to walk but no broken bones. It's only a matter of time. A re-evaluation on Friday and see where I'm at."
Swarzak could be a candidate for the disabled list. The Twins will activate Ricky Nolasco off the DL. Nolasco is Friday's probable starter.
"We're day to day on that, and we'll have to see where we go with that," said Twins manager Ron Gardenhire. "I know it's a severe ankle sprain and obviously he's not going to pitch for a few days.
"We'll see when we get home. We have a day off tomorrow. See how it comes on Friday, and we'll make a decision on Nolasco. If everything is going good there, we'll activate him and have to make a decision. Swarzak [is] definitely a thought [for the DL] because he's uncertain."
Richard Dean is a contributor to MLB.com. This story was not subject to the approval of Major League Baseball or its clubs.