Twins aiming for Santana to play at shortstop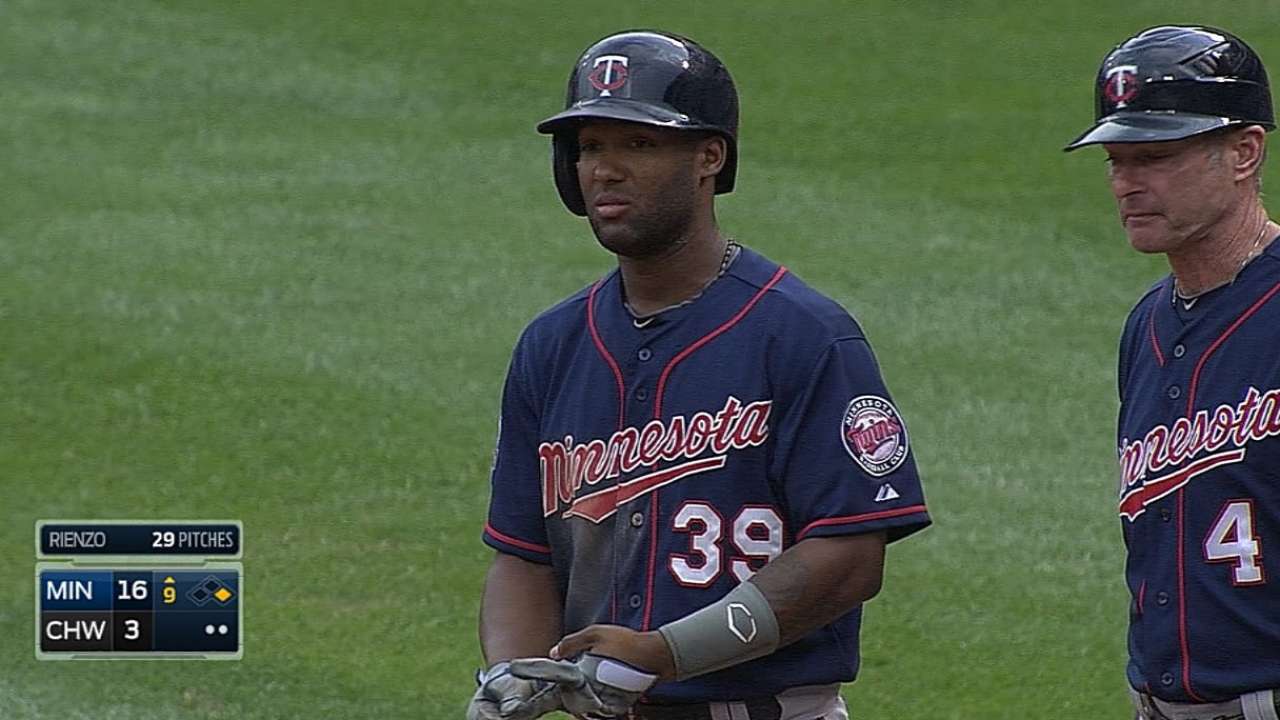 MINNEAPOLIS -- Twins manager Ron Gardenhire had been trying to find the right time to start rookie Danny Santana at his natural position of shortstop, and finally started him there on Saturday night against the Royals.
It marked the first time since June 25 that Santana started at shortstop after making 25 straight starts in center field. It gave regular shortstop Eduardo Escobar a rare break.
The Twins still view Santana as a shortstop moving forward, especially with No. 1 prospect Byron Buxton on track to be the club's center fielder of the future. But they have been forced to use Santana in center field because of a lack of depth there with Aaron Hicks at Triple-A Rochester. But with center fielder Jordan Schafer now on the roster, it gives the Twins more chances to start Santana at shortstop down the stretch.
"We're going to play it day by day, but I just wanted to get him back in the infield," Gardenhire said. "I've said it all along that he's a shortstop. It's no knock on Escobar. He's playing great baseball, swinging the bat, the whole package. But I also want to see Schafer in center field because he's a center fielder. So it allows us to move people around and get Santana at shortstop."
Santana has played 40 games in center field and 19 at shortstop this season. He was the club's regular shortstop from mid-to-late June, but he sustained a bone bruise in his left knee on June 25 that forced him to the 15-day disabled list and he didn't return to shortstop until Saturday.
Rhett Bollinger is a reporter for MLB.com. Read his blog, Bollinger Beat, and follow him on Twitter @RhettBollinger. This story was not subject to the approval of Major League Baseball or its clubs.