Twins want Schafer to get more playing time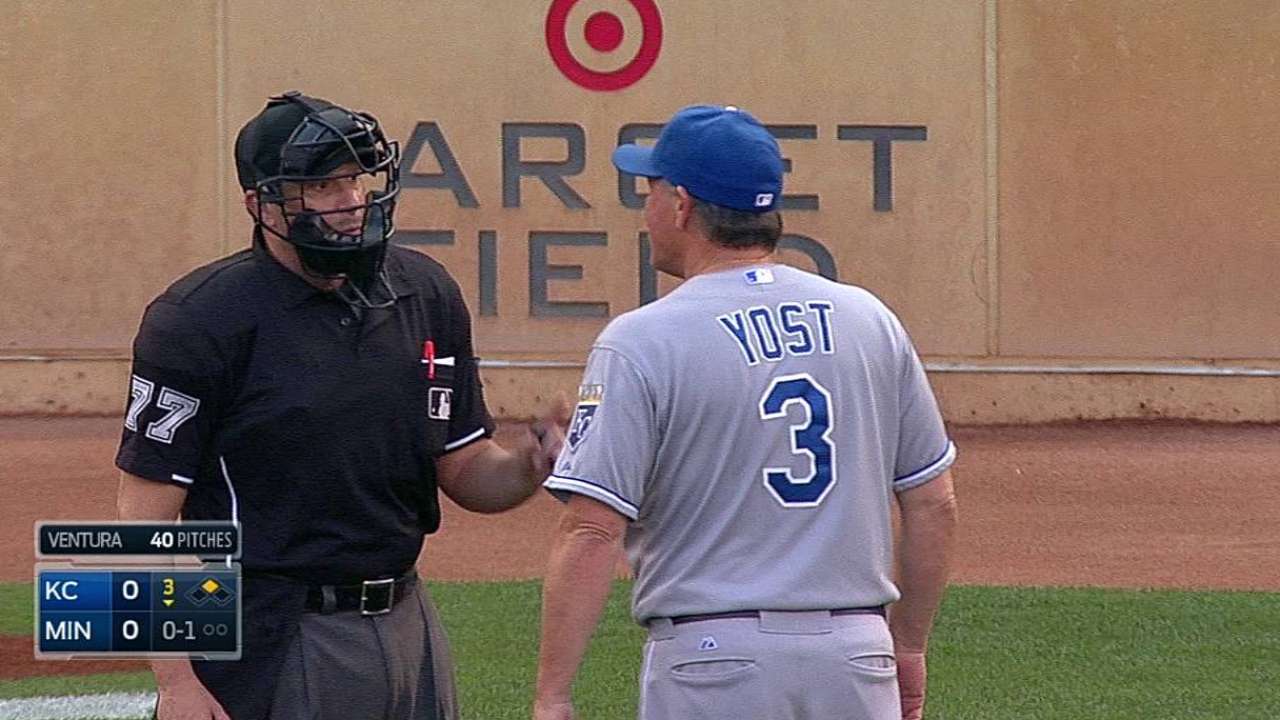 MINNEAPOLIS -- The Twins want to see what they have in outfielder Jordan Schafer, who was claimed off waivers from the Braves on Aug. 3, so manager Ron Gardenhire said he'll continue to keep penciling him in the lineup.
Schafer, a natural center fielder, has played mostly in the corner outfield so far, making nine appearances in left field and one in right field. But he made his second straight start in center field against the Royals on Sunday with regular center fielder Danny Santana getting a second consecutive start at his natural shortstop position.
Gardenhire has liked what he's seen from Schafer so far, especially his speed on the basepaths, but he wants to see Schafer improve his bunting skills.
Schafer has struggled with bunts, and needed three attempts to get down a sacrifice bunt in Saturday's 4-1 win over the Royals. So Gardenhire said the coaching staff will continue to work with Schafer because he needs to tweak his bunting technique. Schafer has been successful in only six of his 11 sacrifice bunt attempts this season with Atlanta and Minnesota.
"He came over here telling us it's part of his game to be a bunter, but it hasn't been pretty so far," Gardenhire said. "But he did get one down yesterday with two strikes, which was nice. So I think he needs to get a better feel for it. He barrels the ball pretty hard rather than a little bit of touch. I think he's trying to take the ball with him."
Rhett Bollinger is a reporter for MLB.com. Read his blog, Bollinger Beat, and follow him on Twitter @RhettBollinger. This story was not subject to the approval of Major League Baseball or its clubs.