Gardenhire cites advanced metrics in analyzing Dozier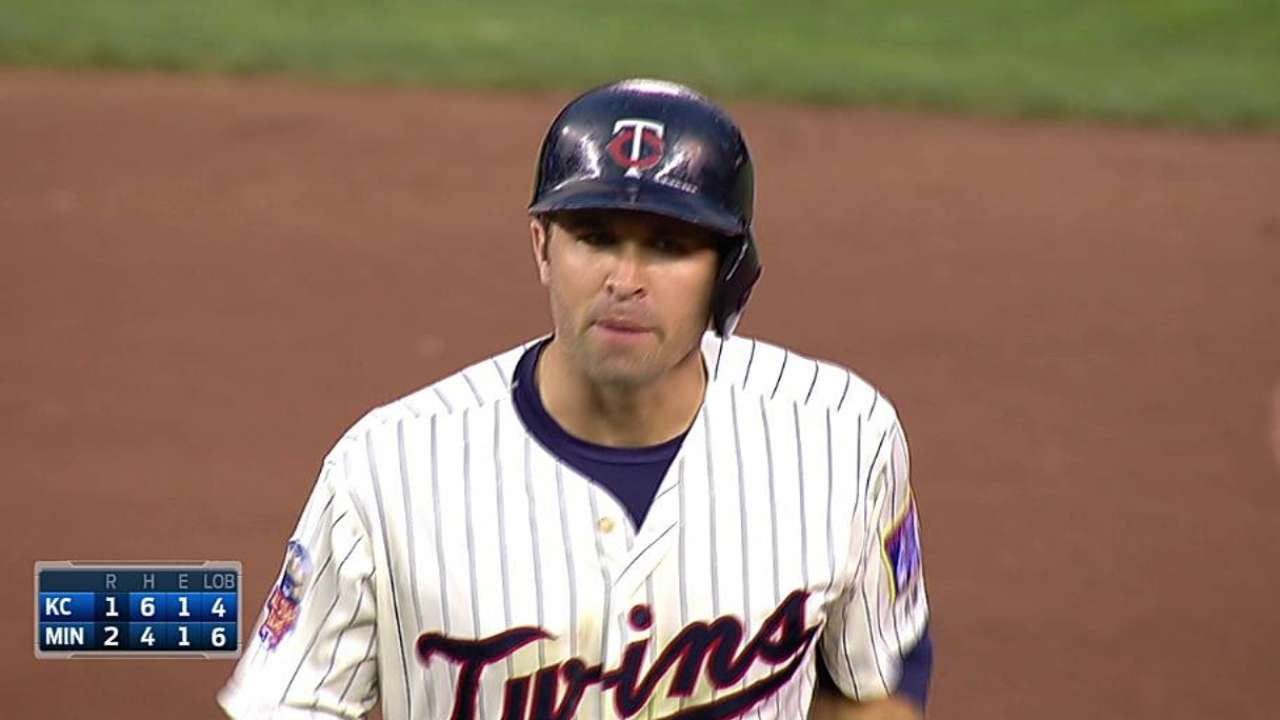 MINNEAPOLIS -- Twins manager Ron Gardenhire has been called an old-school manager, but casually mentioned a site used for advanced statistics when referencing Brian Dozier's progress at the plate this season.
Gardenhire described Dozier's breakout season and said he still has room to get better if he can lay off pitches outside the zone. Gardenhire mentioned the site, Fangraphs.com, as a reference to see how Dozier is doing in that regard.
Dozier entered Monday leading the American League with 84 runs scored despite hitting .235. He's been helped by 65 walks to boost his on-base percentage to a more respectable .333.
"He can run and steal some bases, so he puts himself in scoring positions situations, but I think he can probably even score more if his on-percentage gets higher and higher," Gardenhire said. "Right now, he's a swinger. But he also does have a number of walks, which is unique for how much he swings. So I don't know on Fangraphs how much he swings inside and outside of the zone, but I bet if he cuts down on his swings outside the zone, he'll probably get on base more."
Dozier is swinging at 25 percent of pitches outside the zone this season while offering at 51.4 percent of pitches inside the zone, according to Fangraphs. He's also swinging at 38.4 percent of all pitches he's seen this year.
He's swinging at fewer strikes and at more balls than last year, when he swung at 23.1 percent of pitches out of the zone and 53.5 percent inside the zone.
Gardenhire said he sees Fangraphs.com referenced in the daily clips he reads, and also will go on the site to look up statistics every so often. Twins closer Glen Perkins is also a noted fan of the site.
"I read it," Gardenhire said. "It's really interesting. We've looked up stuff before. It's real interesting stuff."
Rhett Bollinger is a reporter for MLB.com. Read his blog, Bollinger Beat, and follow him on Twitter @RhettBollinger. This story was not subject to the approval of Major League Baseball or its clubs.