Pelfrey progressing, but won't pitch this year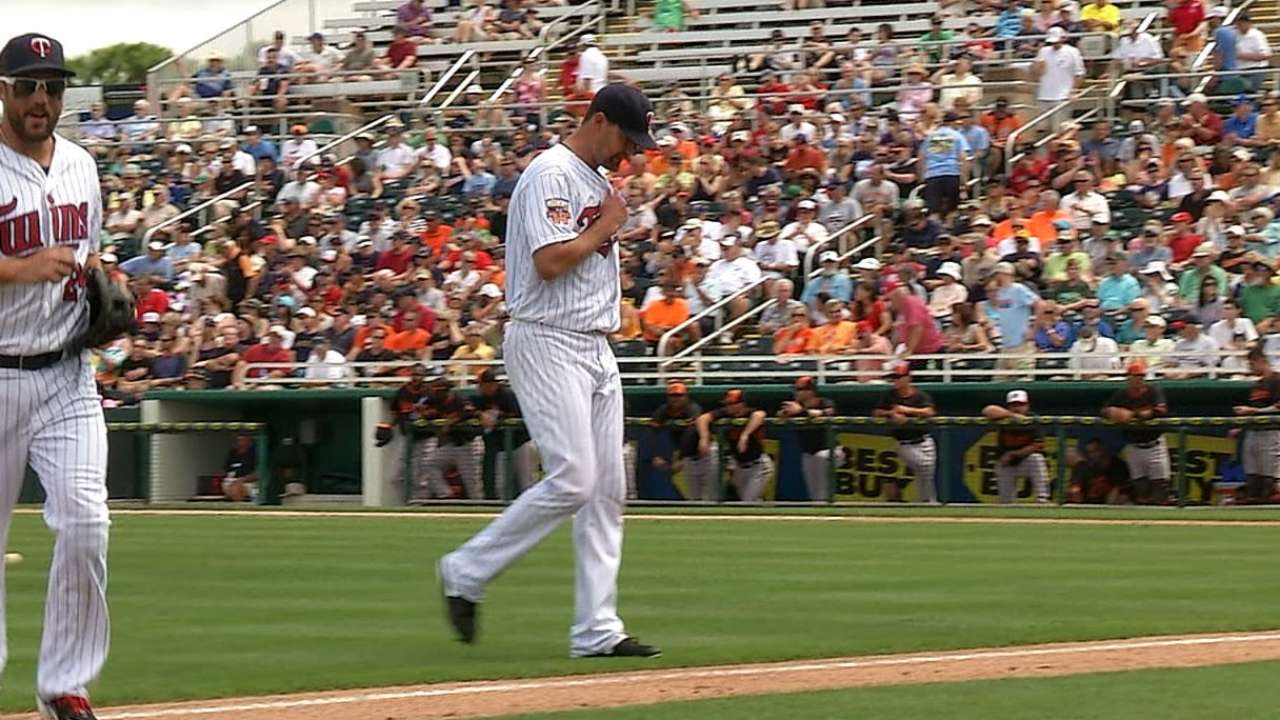 MINNEAPOLIS -- Twins right-hander Mike Pelfrey said he has progressed to throwing from 105 feet with a target date of Sept. 8 to throw off a mound, but won't return before the end of the season.
Pelfrey, who is on the 60-day disabled list after undergoing elbow surgery in June, threw on both Sunday and Monday but took Tuesday off. The plan moving forward is to continue throwing back-to-back days and then taking a day off.
He said he rehabs his elbow on the days he doesn't throw, including a towel drill where he does his normal throwing motion but with a towel in his hand instead of a baseball.
"I'm just building up," Pelfrey said. "Everything is good."
Pelfrey last pitched with the Twins on May 1 before being placed on the DL with a groin strain. He made two rehab starts with Triple-A Rochester, but felt discomfort in his elbow. He ultimately had surgery to clean up scar tissue in his right elbow that was causing pressure on his ulnar nerve on June 10.
Pelfrey, 30, is under contract next year after signing a two-year, $11 million deal before this season. He posted a 7.99 ERA in five starts before going on the DL.
"We'll start him fresh next year," Twins general manager Terry Ryan said. "He'll be ready for Spring Training. But I don't see any reason why we have to push that one."
Rhett Bollinger is a reporter for MLB.com. Read his blog, Bollinger Beat, and follow him on Twitter @RhettBollinger. This story was not subject to the approval of Major League Baseball or its clubs.