Dozier sixth Twins player to notch 20/20 season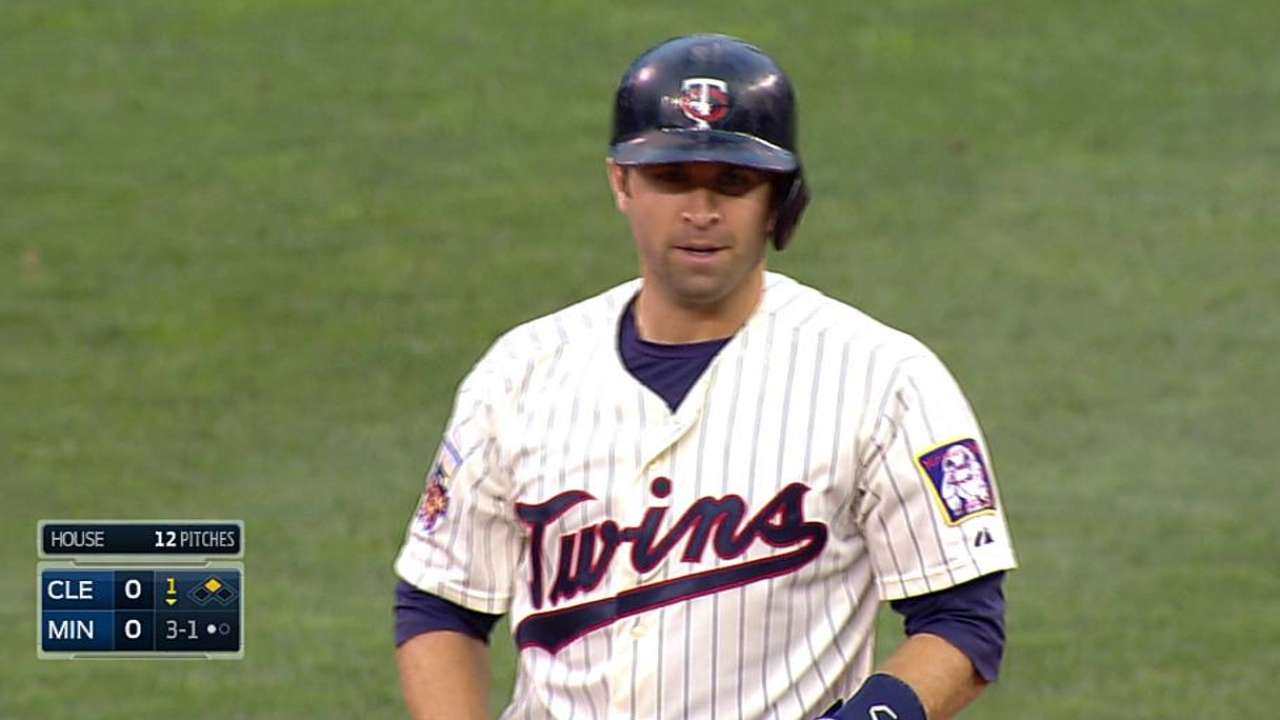 MINNEAPOLIS -- Brian Dozier became just the sixth Twins player to record a 20/20 season of at least 20 homers and 20 stolen bases with his 20th stolen base of the season on Wednesday against the Indians.
Dozier singled off left-hander T.J. House with one out in the first inning and stole second. The second baseman leads the Twins in both steals and homers (20).
"I think it's pretty cool," Dozier said. "I'd be lying to you if I said it was one of my goals heading into the beginning of the year. Throughout the course of the year you have individual goals -- and this is a great achievement and awesome and I feel blessed -- but if you're not winning games it doesn't taste as good at the end of the day."
Dozier became the first Twins player to accomplish the feat since Torii Hunter did it in 2004. Hunter also did it in '02 and is the only Twins player to have at least 20 homers and 20 stolen bases in more than one season.
The other Twins to reach the 20/20 mark are Larry Hisle in 1977, Kirby Puckett in '86, Marty Cordova in '95 and Corey Koskie in '01.
Brewers center fielder Carlos Gomez, who played with the Twins from 2008-09, is the only other Major Leaguer with at least 20 homers and 20 stolen bases this season.
Rhett Bollinger is a reporter for MLB.com. Read his blog, Bollinger Beat, and follow him on Twitter @RhettBollinger. This story was not subject to the approval of Major League Baseball or its clubs.