Gardy working to get Santana more time at short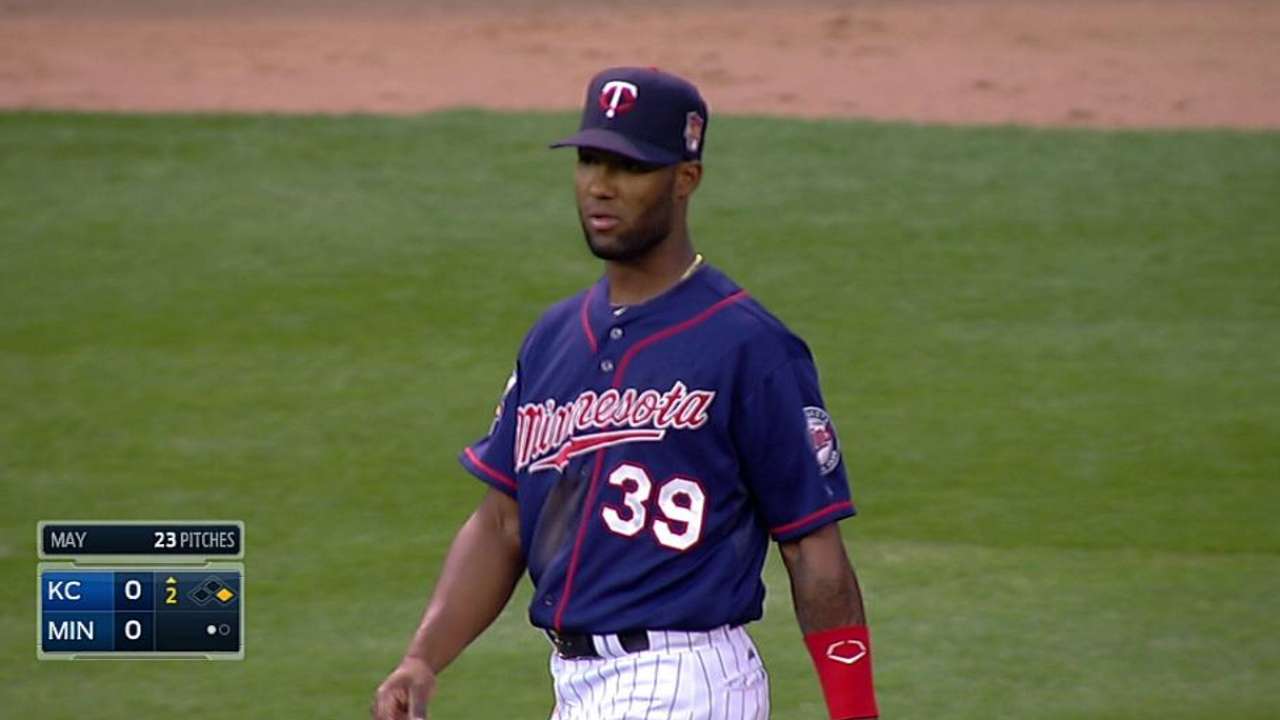 MINNEAPOLIS -- Twins manager Ron Gardenhire still believes Danny Santana's position of the future is shortstop, so he plans to keep finding time for him to start there moving forward this season.
Santana, who has been serving as the Twins' starting center fielder due to the club's lack of depth there, made his 19th start of the year at shortstop on Thursday. It was his third start there over his last six games after starting in center for 25 straight.
"I want him to get time in there playing," Gardenhire said. "He's played a lot of center field. But he came up through our system as a shortstop and we think he's going to be a good shortstop. So I want to give him time there."
Gardenhire, though, said there's no firm plan in place for how many starts Santana will get at shortstop down the stretch, especially because the Twins like the way regular shortstop Eduardo Escobar has handled himself this season.
"[Escobar] has played a great shortstop, but I need to Santana there because he needs to be aware he's a shortstop," Gardenhire said. "We'll go day by day and get a feel for it. But we only have a three-man bench. So we're trying to mix guys around. So he'll be a part of it, and I definitely want to get him in there."
Rhett Bollinger is a reporter for MLB.com. Read his blog, Bollinger Beat, and follow him on Twitter @RhettBollinger. This story was not subject to the approval of Major League Baseball or its clubs.