Gardenhire: 2015 managerial plans still not discussed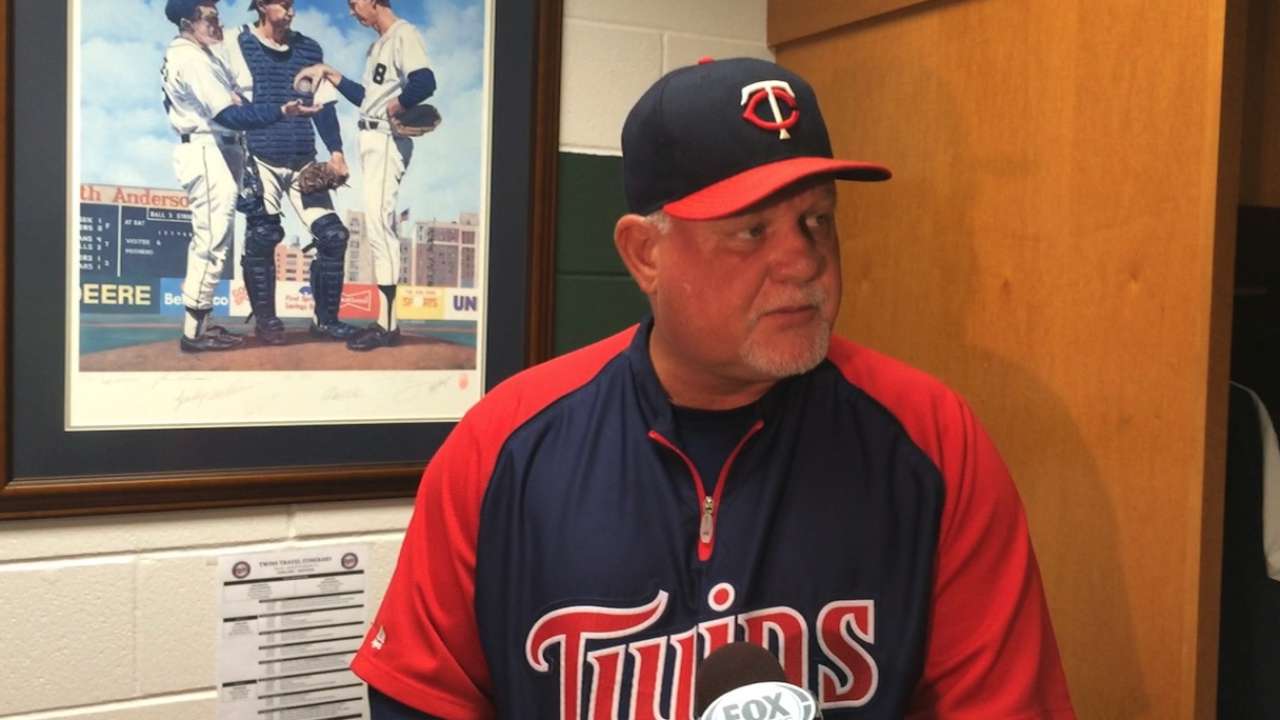 MINNEAPOLIS -- Twins manager Ron Gardenhire downplayed a report in the Minneapolis Star Tribune that stated he'll return to manage the club in 2015.
Gardenhire, who is under contract through next season, said he hasn't officially discussed his future with Twins general manager Terry Ryan and won't until after the season.
"I don't pay attention to it," Gardenhire said. "I don't worry about it. I talk to Terry Ryan about it. We'll talk at the end of the year as always. Nothing has been talked about. I worry about that stuff when the season is over with."
Ryan told the newspaper that he expects Gardenhire to return and didn't retract his statement on Friday, but said that nothing has been determined yet.
"There are things need to be discussed and we'll do it at the end of the year like last year," Ryan said. "We still have things to sit down and discuss and make sure he's happy with me and I'm happy with him. There's a lot of season to play here. Let's see how things go. There's no guarantees for anybody's job, including mine."
The Twins entered Friday's game against the Tigers with a 56-70 record and are on pace for their fourth straight season with at least 90 losses.
Gardenhire, who has been managing the club since 2002, is the second-longest tenured manager in the Majors, behind Angels skipper Mike Scioscia. He reached win No. 1,000 earlier this season, joining Tom Kelly as one of only two managers to accomplish the feat with the Twins.
Rhett Bollinger is a reporter for MLB.com. Read his blog, Bollinger Beat, and follow him on Twitter @RhettBollinger. This story was not subject to the approval of Major League Baseball or its clubs.