Plouffe ties Twins record for doubles by third baseman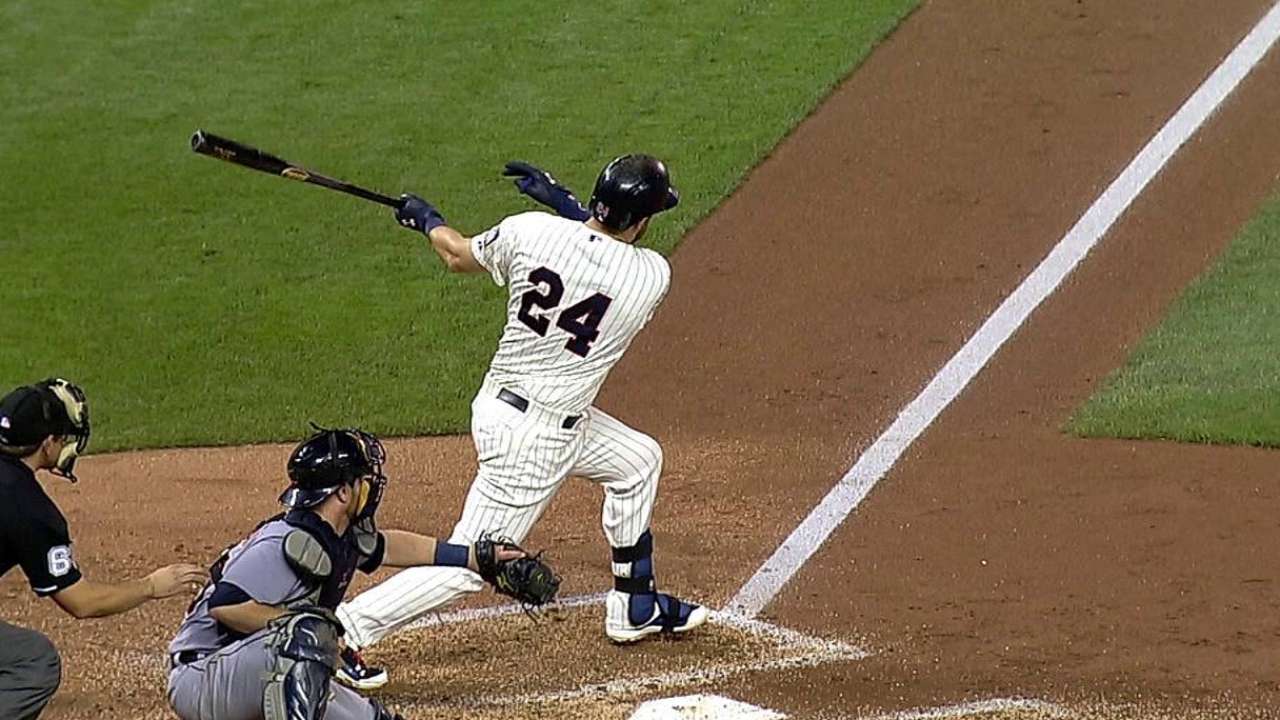 MINNEAPOLIS -- Trevor Plouffe has been a doubles machine this season, and he tied the club record for doubles by a third baseman in a single season with his 37th double on Sunday against the Tigers.
Plouffe picked up his record-tying double against reliever Phil Coke in the seventh inning of Sunday's 13-4 loss. It tied him with Corey Koskie, who had 37 doubles in both 2001 and '02, as Plouffe passed Gary Gaetti, who had 36 doubles in 1987.
Plouffe's 37 doubles also rank fourth in the Majors behind only Jonathan Lucroy's 43, Miguel Cabrera's 40 and Paul Goldschmidt's 39. His total leads the Twins by four, as shortstop Eduardo Escobar has 33.
Plouffe has 10 homers this season after hitting 14 last year and 24 in 2012, but Twins manager Ron Gardenhire said he believes the power is still there.
"I don't think he's trying not to hit home runs, I think he's just taking what they're giving him," Gardenhire said. "He's hitting the ball the other way and into the gaps. I think Trevor has been doing fine. He's in a race with Escobar for doubles. It's a big race between those two."
Gardenhire also praised Plouffe for improving his defense at third. Plouffe is faring well among advanced metrics such as Ultimate Zone Rating, ranking seventh at his position in that stat, according to FanGraphs.com.
"He's done very well," Gardenhire said. "When he's catching the ball, his arm is more accurate than ever before. He's worked really hard on his defense and on the balls he's supposed to catch. He's been solid over there. But it's because of the hard work."
Rhett Bollinger is a reporter for MLB.com. Read his blog, Bollinger Beat, and follow him on Twitter @RhettBollinger. This story was not subject to the approval of Major League Baseball or its clubs.