Perkins yields first homer to a lefty on slider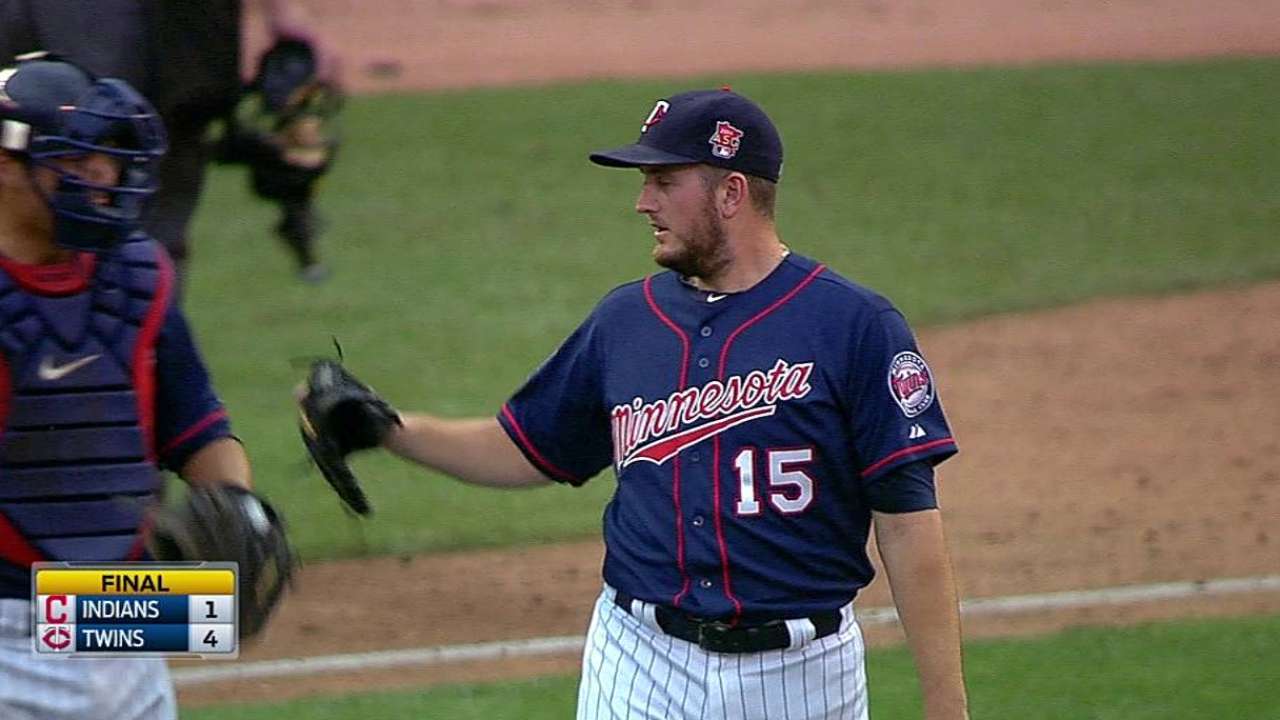 KANSAS CITY -- Tuesday night was a peculiar one for Glen Perkins.
First, the Twins' closer, who's saved games at a superb 84 percent in his career, blew a rare one in the team's 2-1 loss to the Royals. Second, he lost the game via walk-off for only the second time ever. And third, the eight-year veteran allowed a home run to a left-handed hitter (Alex Gordon) on his slider for the first time in the Majors, according to BrooksBaseball.com.
"Perk's been as good as they get, just didn't work out, they put a nice swing on it, end up [with] a big walk-off for them," Twins manager Ron Gardenhire said after the loss.
On Sept. 10, 2011, Brandon Inge broke a 2-2 tie with a walk-off home run off Perkins, a moment the left-hander remembered and brought up after Tuesday's loss.
Gordon delivered the blow on Tuesday, a two-run shot that soared into the right-field bleachers and erased a 1-0 deficit.
It was slider No. 556 Perkins had thrown to left-handers in his career, none of the previous 555 resulted in a home run.
Jackson Alexander is an associate reporter for MLB.com. This story was not subject to the approval of Major League Baseball or its clubs.