Burton enjoys short stint as Twins' setup man
Right-hander fires scoreless eighth against KC with Fien getting a night off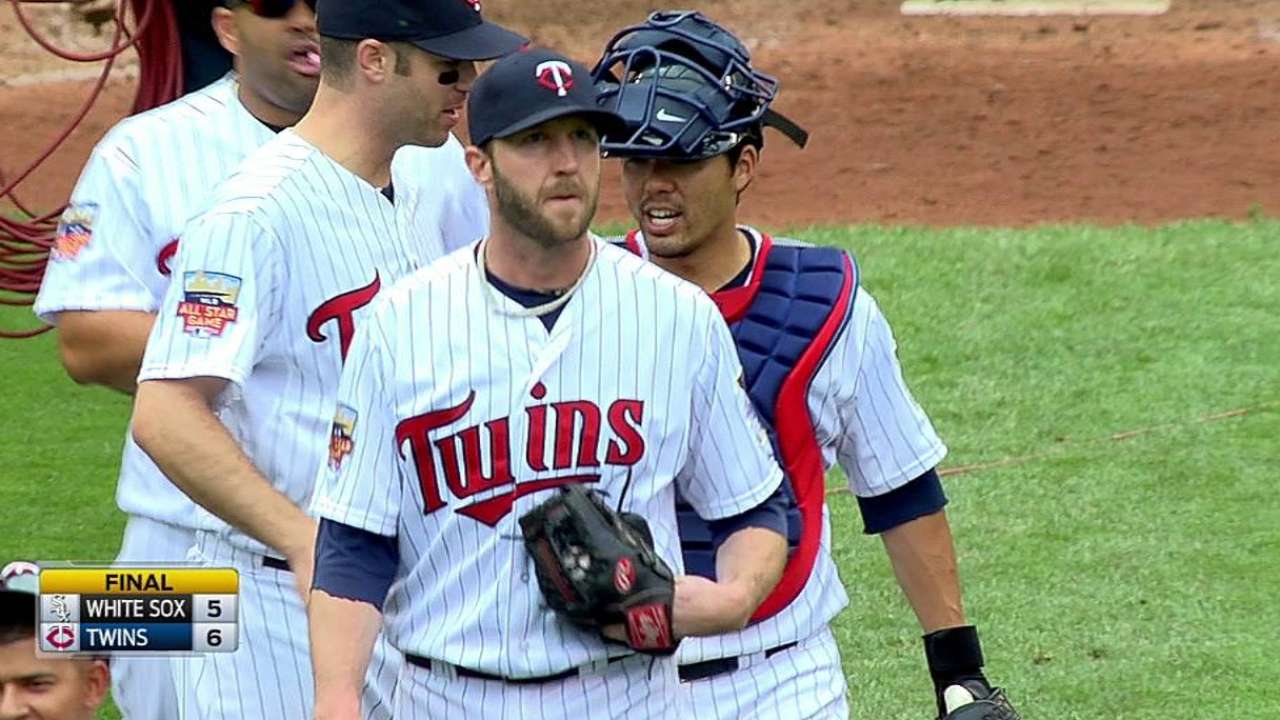 KANSAS CITY -- Jared Burton returned to a familiar role, one that's preferable to him, on Tuesday night as the Twins' setup man.
Burton tossed a scoreless eighth to preserve a one-run lead in Minnesota's eventual 2-1 walk-off loss to the Royals.
"I think that's when I'm at my best, to be honest with you," said Burton, who struck out a pair and allowed zero baserunners.
Burton set up closer Glen Perkins on a number of occasions early in the season. But of his last 24 appearances, Tuesday was just his second in the eighth inning with his team in a save situation. Casey Fien normally sets up Perkins, but a laborious eighth inning on Sunday made Fien unavailable.
"It's a role I'm used to, but Casey's been throwing the ball so good all year, it's just kind of went into his hands," Burton said. "I struggled early on, and then I started throwing the ball better, but [Casey's] been pretty consistent all year."
Twins manager Ron Gardenhire said Fien would be available if needed on Wednesday. Although, Burton still welcomes any opportunities to be the setup man in the future.
"Of course, any time you can have a significant role it's always a plus," Burton said.
Jackson Alexander is an associate reporter for MLB.com. This story was not subject to the approval of Major League Baseball or its clubs.