Suzuki OK but rests after taking foul tip off jaw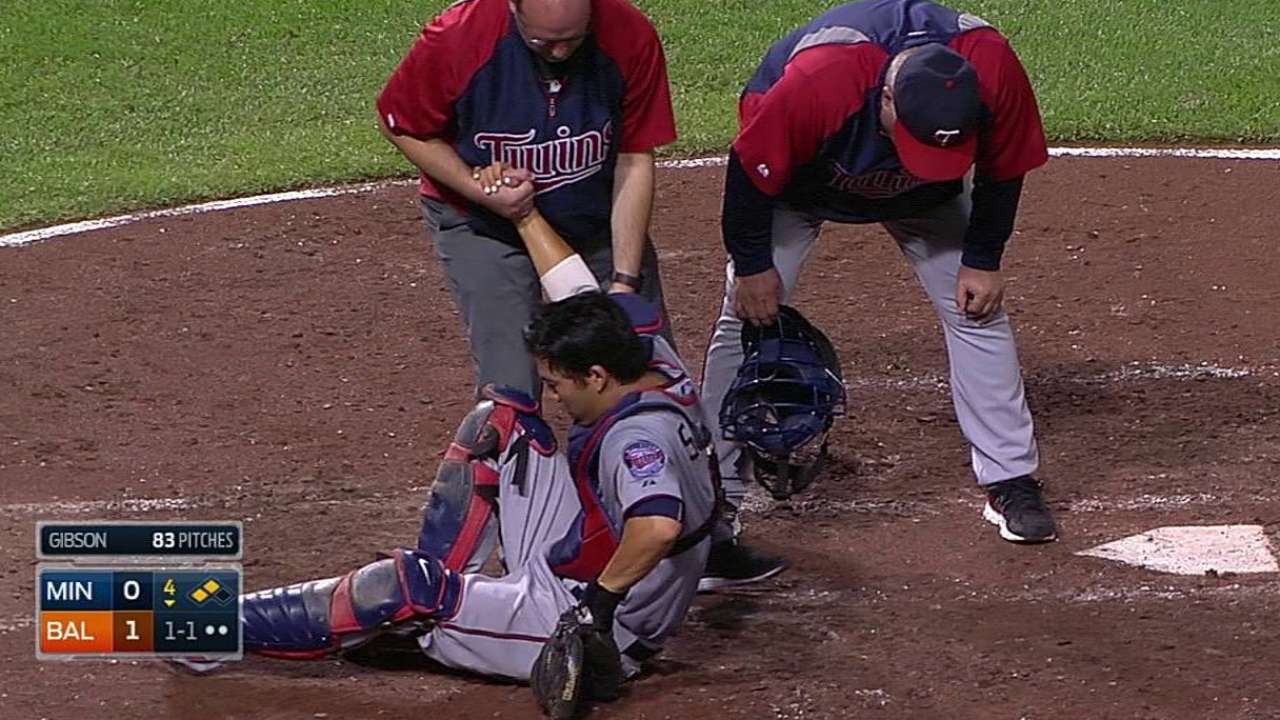 BALTIMORE -- A day after taking a foul tip to the jaw, catcher Kurt Suzuki was held out of the lineup against the Orioles on Sunday, with Eric Fryer getting the start behind the plate.
Suzuki was hit by a foul tip in the right side of his jaw by Nick Markakis in the fourth inning of Saturday's 3-2 loss to the Orioles. He laid on his back near home plate to gather himself for a few minutes after being hit, and was checked on by Twins manager Ron Gardenhire and trainer Tony Leo, but remained in the game.
Gardenhire said Suzuki felt he was fine to play on Sunday, but the Twins are being cautious with him and wanted to give Fryer a start in a day game after a night game.
"He's caught an awful lot of baseball and took one off the chin last night that flattened him pretty good," Gardenhire said. "He's going to complain to me about not playing. That's the norm, which I like. But he'll be over there with me, and maybe he'll try to manage because he second-guesses me all the time anyways."
Rhett Bollinger is a reporter for MLB.com. Read his blog, Bollinger Beat, and follow him on Twitter @RhettBollinger. This story was not subject to the approval of Major League Baseball or its clubs.