Santana spotlighted at short; Hicks in center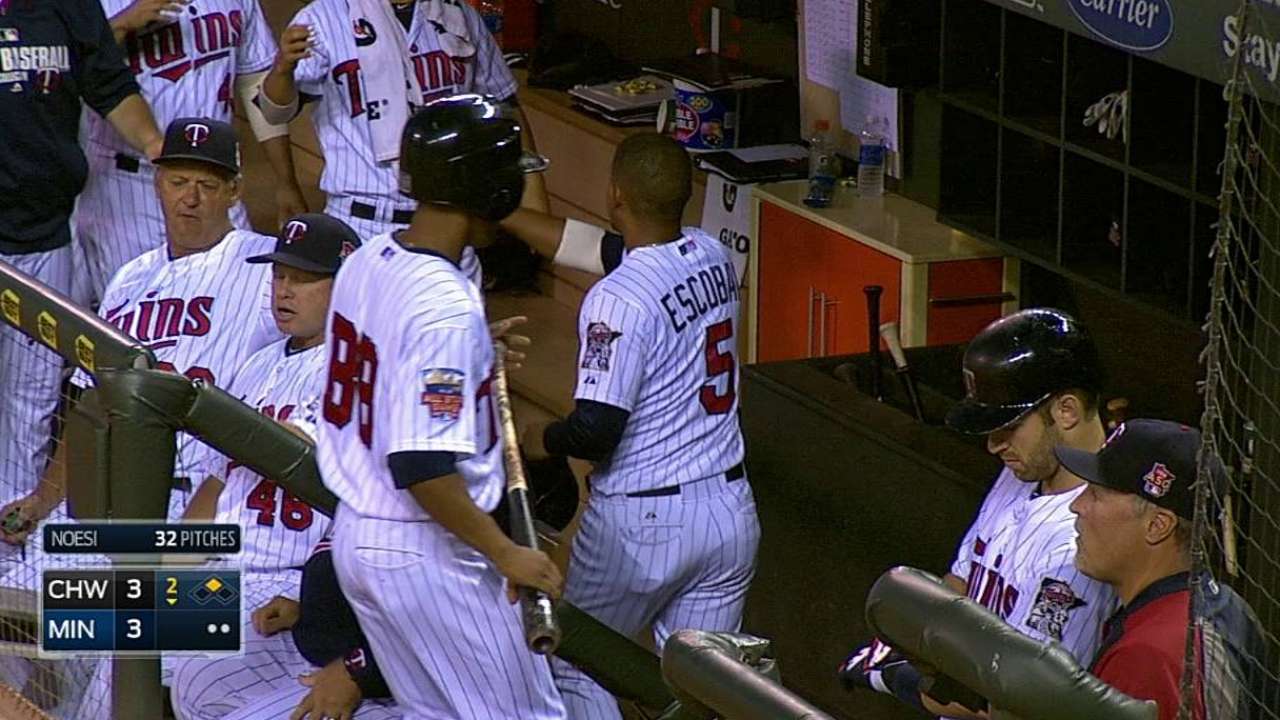 MINNEAPOLIS -- Aaron Hicks made his first start in center field since June 7 on Wednesday against the White Sox, giving regular center fielder Danny Santana his first start at his natural shortstop position since Aug. 21.
The Twins plan to find ways to get Santana more action at shortstop this month, as they still believe it's his best position going forward and they have top center-field prospect Byron Buxton waiting in the wings. Regular shortstop Eduardo Escobar slid over to second base, giving Brian Dozier a rare day off, while Eduardo Nunez started at third to give Trevor Plouffe a break. It was Plouffe's first time held out of the lineup since the first game of a doubleheader on Aug. 23 and Dozier's first scheduled day off since July 31.
"We wanted to give some guys a break because they've been playing an awful lot of baseball," Twins manager Ron Gardenhire said. "And I wanted to get Santana in the infield. We want to use everybody and we're going to play Anaheim for four. So this is a good time to give some guys a break. Plouffey and Dozier had been playing every inning of every game."
Hicks is also expected to get more playing time this month, including in both corner-outfield spots, as the Twins want to see how he responds after faring better in the Minors. After hitting .198/.338/.262 in 48 games with the Twins, he batted .286/.381/.438 with five homers and 16 doubles in 66 games between Double-A New Britain and Triple-A Rochester.
"He's excited to be back up here and be able to play," Gardenhire said. "We don't want him sitting around too awful much."
Rhett Bollinger is a reporter for MLB.com. Read his blog, Bollinger Beat, and follow him on Twitter @RhettBollinger. This story was not subject to the approval of Major League Baseball or its clubs.