Twins giving Milone rest, skipping a start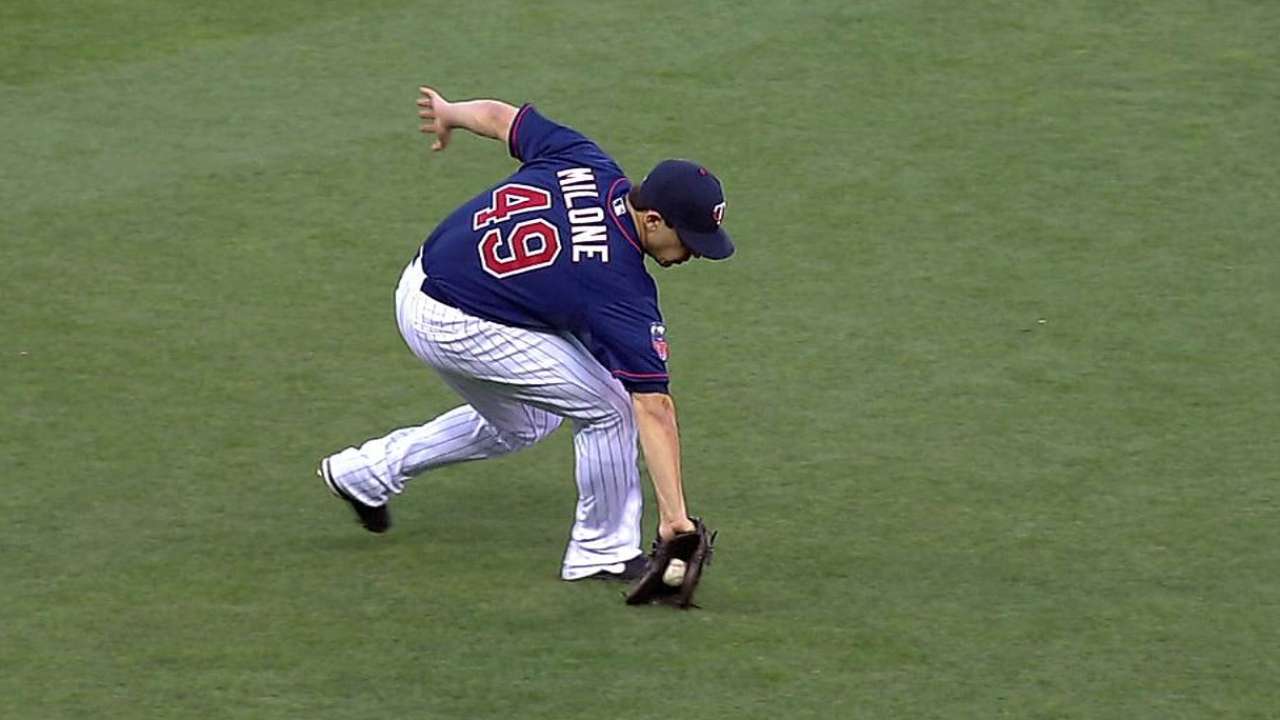 MINNEAPOLIS -- The Twins will skip Tommy Milone's start against the Angels on Sunday, as they want to give him extra time to recover from minor fatigue in his left shoulder.
Manager Ron Gardenhire described the situation as "dead arm" and added that fellow left-hander Logan Darnell is the front-runner to start in Milone's place. But if Darnell is needed in long relief before then, the Twins will use a starter by committee on Sunday.
"We're going to see how the next few games go," Gardenhire said. "He just said he has a tired arm, a dead arm right now. The ball just isn't coming out of his hand. After talking with the trainers and [pitching coach] Rick [Anderson], he said he's had this before. So we're just going to back him off."
Milone has struggled since coming to the Twins in the July 31 trade with the A's for outfielder Sam Fuld. Milone has a 7.84 ERA in five starts and hasn't gone more than six innings in any of those outings.
But Milone said that he's had similar issues late in a season and that skipping a start has worked. He missed an August 2012 start before posting a 3.26 ERA the rest of the way (nine outings).
"It's something I've done in previous years, where I've skipped a start and then I was good to go," Milone said. "It seems like I'm just fighting myself to make good pitches. It just doesn't feel like it's coming out the same. It's just kind of flat and isn't coming out with any ease. It's just been a struggle. I've felt good early in games, and then it kind of tapers off inning by inning."
Rhett Bollinger is a reporter for MLB.com. Read his blog, Bollinger Beat, and follow him on Twitter @RhettBollinger. This story was not subject to the approval of Major League Baseball or its clubs.